Alabama school district makes the grade in sustainability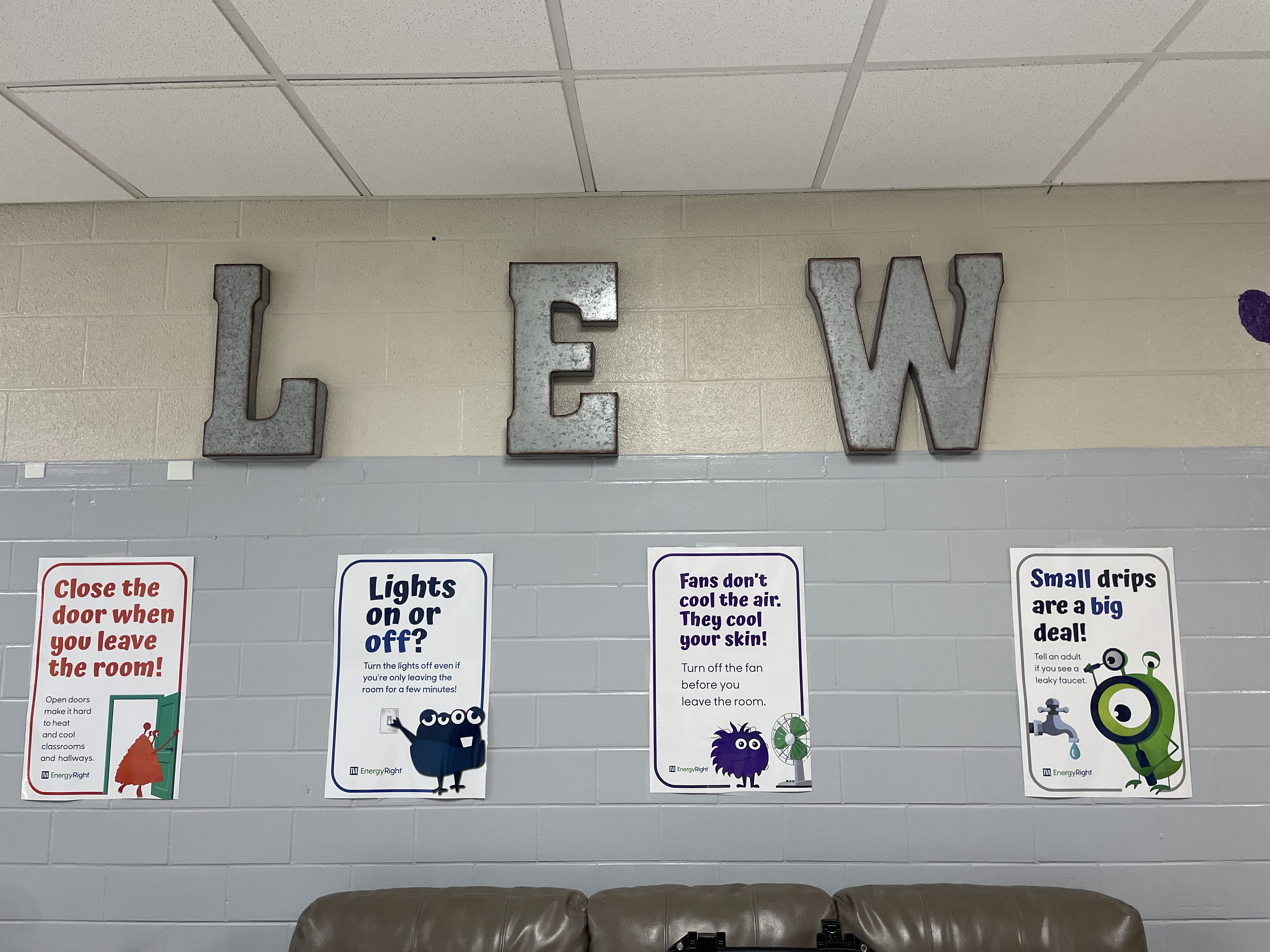 Sally Scales does not shy away from hard work. She maintains nearly straight A's while juggling several after-school activities. Her drive is not surprising since her motto is, "Be all in or get out. There is no in-between." As she starts her freshman year at Sheffield High School, she is starting to think about her future and the world she's stepping into.
"Maybe it's because we're the next generation trying to say, 'Hey, there is no Planet B. So, let's clean up what we're doing here,' " says Scales.
She says the environment wasn't something she was concerned about even just a year ago. Scales jokes that she was more interested in recess. But when her school district, Sheffield City School, enrolled in TVA EnergyRight's School Uplift program, it helped her see the impact she could make, even if it was small, sustainable steps.
"I think many people have a mindset of 'what's the big deal if I leave one light bulb on? It's not gonna hurt,' " says Scales. "But when billions of people have that 'one light bulb' mindset, it becomes a problem my generation is responsible for."
L.E. Willson Elementary principal Heather Collum shares Scales' concerns.
"This is their future, and if we don't teach them to preserve and protect what they have now, it might not be there," says Collum. Her school participated in this year's School Uplift program, along with the junior high and high school.
TVA EnergyRight senior program manager Clay Hoover runs the School Uplift program and has watched it evolve over the last few years.
"The program is designed to start with low and no-cost behavior changes for energy savings. Many of the schools we work with are underserved and cannot make investments upfront, so we start by showing them how to run what they have more efficiently," says Hoover.
Before the second School Uplift cohort started, Hoover and his team felt teachers and students needed to be more involved in their school's energy savings. "Typically, we work with the maintenance staff for 12 months of energy management training," says Hoover. "But we realized kids also need to understand the impact of their energy use."
The team invited the Energy Monsters, already popular among children who attend EnergyRight's Eye Spy Energy Workshop, to join the School Uplift curriculum. The adorable monster friends include Zap, Bolt, Watt, Newton, Breaker and Spark and they help children learn energy-saving habits that save money around the home and school.
Another new School Uplift initiative was the creation of student teams led by an adult Energy Champion to spearhead its energy-saving initiatives.
Collum chose Savanna Mize, who works with gifted and talented students, to be the Energy Champion for the school.
"I thought it was a great opportunity to teach the kids about saving energy and the importance of it for their future," says Mize. She says teachers and students from all the schools in the district collaborated. They put together spreadsheets to track each school's monthly energy bills. Mize also let the students take the reins in developing energy efficiency activities for the entire school.
"Before I was on this team, I just had basic ideas about how to save energy," says 6th grader Cullen Archer. "But now that I'm on the team, I can express myself and think about what I could do to improve this world."
"By instilling a sense of ownership with School Uplift, we're helping to grow our student leaders," says Mize.
Scales and her fellow students created a series of videos highlighting each school's accomplishments, such as the student-led energy audit team. After school, they would visit every classroom to ensure lights were turned off and equipment was unplugged.
"The team hung notes on the teachers' doors to show what they did right and what they could have done better, says Scales. "It made for interesting conversations in the morning. Teachers can be competitive."
TV monitors in the hallways of the schools displayed energy scores. Mize says many of the students and teachers liked Blackout Day, where they spent the whole day using flashlights to learn and teach. She says it helped draw attention to how much electricity they were using.
"It's another lesson in conserving energy," says Collum. "Our elementary school building dates back to 1962, so it doesn't hold heat or cold air really well due to the structure of the building. So, we're going to do everything and anything to help protect and save there."
Sheffield City School Superintendent Carlos Nelson says student involvement will also be critical in sustaining long-term energy efficiency changes.
"We want something that's embedded as the students move to different grade levels and eventually graduate," says Nelson. "We also want them to bring this home and remind mom and dad to turn off lights, to unplug cords not being used."
Hoover says Sheffield City School's success helped them win a $200,000 grant. School officials will use it to upgrade LE Willson Elementary since it's the district's oldest building.
Nelson also credits the partnership between TVA EnergyRight and their local power company, Sheffield Utilities, for their success. "They were both great partners and would go out of their way to help us," says Nelson.
Sheffield Utilities general manager Steve Hargrove says his team has been working on a 10-year sustainability plan for their customers, and he says School Uplift aligns with their goals. "We're building a 10-megawatt solar farm as a part of our long-term plan to reduce our carbon footprint," says Hargrove. "It's all about lowering energy use, and we involve students now because this will impact them as our future customers."
Scales says she's already seeing her family use electricity differently at home.
"They are more mindful of turning off a light when leaving a room or unplugging an unused cell phone charger. It's become our responsibility, but I don't see it as a burden," says Scales. "It's such a tiny thing that makes a big difference."
Related stories:
Alvin C. York Institute makes the grade, saving over $40,000 in TVA EnergyRight School Uplift pilot program
Bledsoe County Schools transform their energy training into cool savings
Tennessee teachers and students can 'sense' the health benefits of an energy efficient school