Electric forklift incentive offering
Still operating with an internal combustion forklift? It pays to go electric. Electric forklifts have lower operating costs, lower emissions and require less maintenance. Plus, you could receive up to a $2,000 incentive when you make the switch to an electric model.
Apply now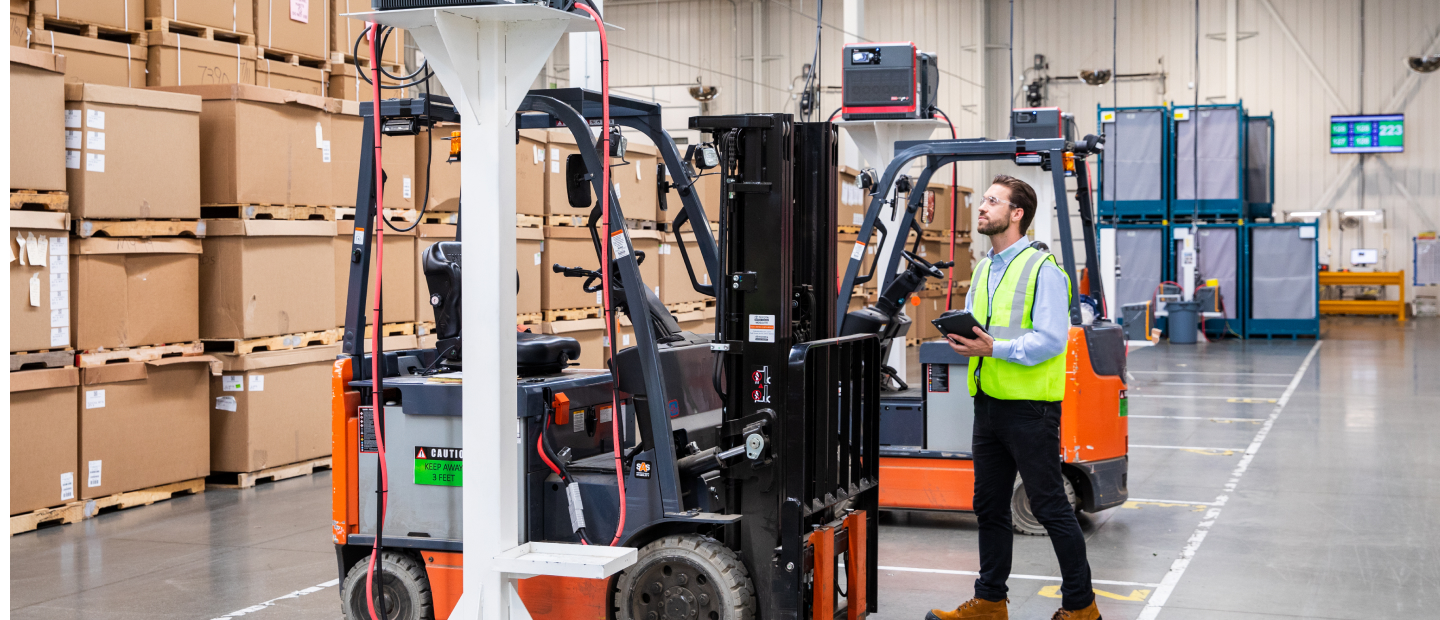 Electric Forklift Incentive
TVA EnergyRight for Business & Industry offers programs and resources to help your company. The incentives are offered to help offset the cost of switching to electrical equipment. Keep in mind, incentives go towards purchasing or leasing Class 1 (counterbalance) or Class 2 (narrow aisle) forklifts for an electric fleet expansion or a replacement of Class 4 (cushion tire) or Class 5 (pneumatic tire) forklifts.
Incentives are not available for Class 3 or when replacing electric forklifts. Standard incentives are open to all commercial and industrial participants subject to eligibility requirements and funding availability. Pre-approval IS required and equipment can be new or refurbished with a new battery.
A $2,000 incentive is available for the purchase of a new or refurbished Class 1 or Class 2 electric forklift instead of a Class 4 or Class 5 internal combustion forklift.

This incentive is accessible through the Preferred Partners Network (PPN) only.

A $1,000 incentive is available for the lease of a new or refurbished Class 1 or Class 2 electric forklift instead of a Class 4 or Class 5 forklift.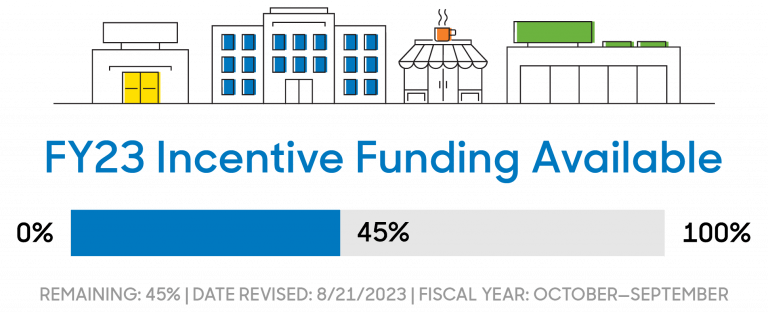 Funding is still available this year
Ready to make your workplace safer and improve the comfort and air quality in your commercial or industrial setting? All of our incentives are subject to approval by TVA and your LPC and are contingent upon available funding. And we have great news: Funding is still available this year.
Benefits of Electric Forklifts
There are many advantages to making the switch to electric forklifts. Electric options offer lower ownership and operating costs and require less service repair and maintenance than other fuel counterparts. They also provide healthier, safer, cleaner and quieter work environments since there are no carbon emissions. There is also no volatile on-site fuel storage necessary, creating an even safer workplace for your business or industry.
Electric forklifts can lift as much as conventional models while being more maneuverable, making them ideally suited for narrower aisles and higher-density storage.
Electric motors make them more responsive, with instantaneous lifting power as well as reduced tire-spinning, which means longer-lasting tires and fewer track marks on the floor.
Electric forklifts can reduce fuel costs by up to 80%. A wide range of battery and charging options are available to accommodate one, two or three operating shifts.
They also have 90% fewer moving parts than combustion engine models, so maintenance is easier and repair costs are lower.
Electric forklifts help maintain a cleaner, healthier environment, with zero site emissions, no soot from exhaust and no need to store combustible fuel on-site.
They are also a lot quieter than combustion engine forklifts, allowing operators to be more aware of what is happening around them.
Let's get started.
Click below to begin your application for this incentive. Our team is ready to answer any questions you might have.
Please contact our energy advisors at (866) 233-0450 or email TVABusinessIncentive@tva.gov.
Apply through the Preferred Partners Network (PPN)
In order to apply for this incentive, you must work with a Preferred Partners Network member. All you need to do is Request Expert Solutions or Find a Contractor.

Request Expert Solutions
Submit a project request and multiple contractors in our Preferred Partners Network will respond with solutions based on your needs.
Get Started

Find a Contractor
Ready to get started? Find a trusted expert in your area. All members of the Preferred Partners Network (PPN) are TVA-vetted.
Find a Contractor
Business & Industry resources.
We're here for you. Together we can do great things.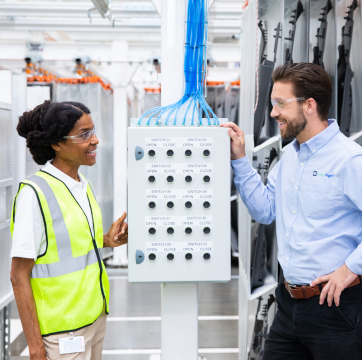 Preferred Partners Network
These TVA-vetted contractors are experts in their field, ready to help you find and implement the best energy solutions for your business.
Find a trusted partner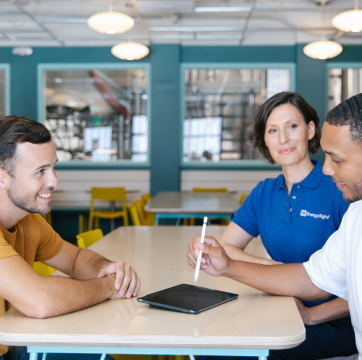 Incentives
In partnership with local power companies, TVA offers incentives to help businesses in the region lower costs and operate more efficiently.
Current incentives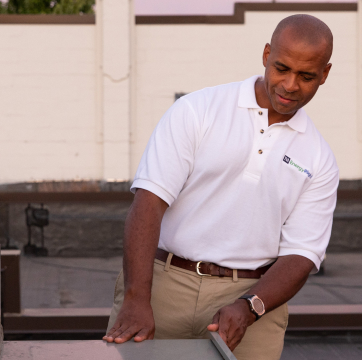 HVAC Incentive
Efficient commercial heating, ventilation and air conditioning systems can lower energy costs and improve comfort and air quality.
Learn more