Heating up savings and cooling costs with HVAC incentives.
TVA EnergyRight® and your local power company are offering $80/ton or $175/ton incentives for energy efficient heating ventilation and air conditioning (HVAC) replacements; $175/ton for expansions and new installations; and $250/ton toward the purchase of qualified variable refrigerant flow (VRF) and dual fuel heat pumps.
Apply now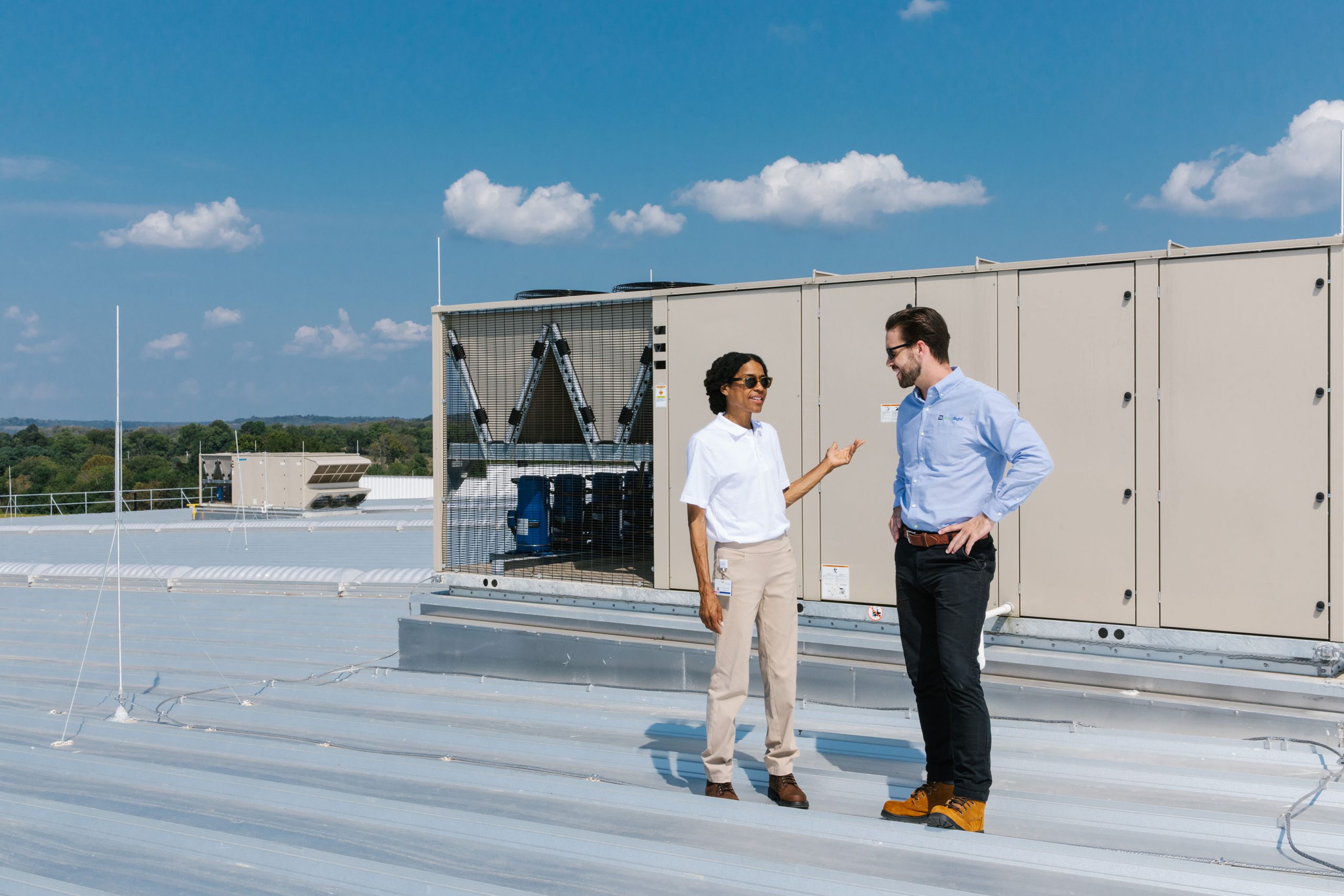 Control costs and improve comfort.
Careful selection, installation, operation and maintenance of HVAC systems can yield substantial energy savings, help control seasonal spikes in energy use, and improve comfort and air quality in your commercial or industrial setting.
Benefits of upgrading your HVAC system
Lower your monthly energy bill.

Save energy.

Lower your carbon footprint.

Improve workplace comfort and air quality.

Reduce maintenance costs.

Control seasonal spikes in energy use.
HVAC incentive eligibility and requirements
$80/ton HVAC replacements (high-efficiency, must meet minimum requirements) must be "like-for-like." For example, an older inefficient heat pump can be replaced with a new high-efficiency heat pump (cannot have strip heat).

An estimated completion date will be entered in the online application. Customer will receive application approval communication with an estimated incentive. Equipment may be purchased prior to the approval communication. Once the equipment is installed, invoices must be submitted within 30 days.

$175/ton HVAC replacements OR expansion and new installation must be high-efficiency and meet CEE Advanced Tier requirements.

Electric resistance heat NOT eligible for new construction or new equipment in existing facilities.

$250/ton toward the purchase of qualified variable refrigerant flow (VRF) and dual fuel heat pumps.

Dual fuel heat pumps for beneficial electrification must operate with a 25-degree Fahrenheit set point for backup gas heating. (Gas heating must not energize until the ambient temperature has fallen to 25 degrees Fahrenheit.)

Installation types: Replacement, New Construction and New Equipment in Existing Facility.

All HVAC units must meet AHRI standards (210/240, 320 or 340/360) and must be certified by nationally recognized testing laboratories (Ex., UL, ETL listing).

Application must be sent within 60 days of the installation date of the HVAC unit(s) based on required invoices and spec sheets uploaded to the online application.

Equipment must meet only one of the efficiency categories listed in the efficiency standards tables, based on the size of the unit.

Subject to funding availability. Additional rules may apply.
If the equipment you wish to install is not displayed in the efficiency requirements PDF below, it does not qualify for an incentive. Contact the operations center at (866) 233-0450 for more information.
Is your existing HVAC system eligible for the variable speed drive incentive?
The VSD incentive from TVA EnergyRight requires preapproval and applies to drives installed on existing HVAC systems.
Let's get started.
To learn more about how to apply for the HVAC incentive or any of our incentive offerings, check out our incentive application guide.
Apply through the Preferred Partners Network (PPN).
To apply for this incentive, work with a PPN member. Here's how it works:

Request expert solutions
Submit a project request and multiple contractors in our PPN will respond with solutions based on your needs.
Request expert solutions

Find a contractor
Ready to get started? Find a trusted expert in your area. All members of the PPN are TVA-vetted.
Find a contractor
Business & Industry resources.
We're here for you. Together we can do great things.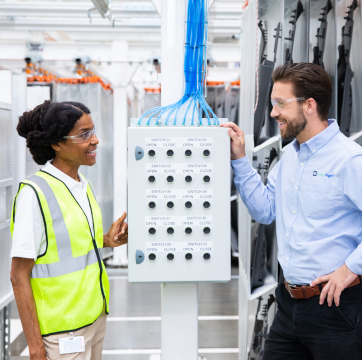 Preferred Partners Network
TVA-vetted contractors are experts in their field and they're ready to help you apply for incentives and find and implement energy-saving solutions for your business.
Find a trusted partner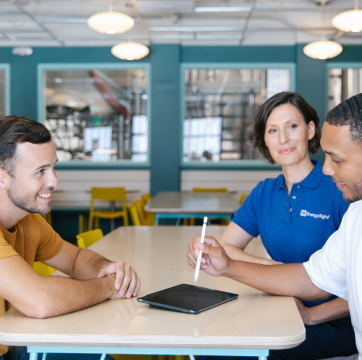 Custom incentives
In partnership with local power companies, TVA offers customizable incentives to help businesses in the region lower costs and operate more efficiently.
Custom incentives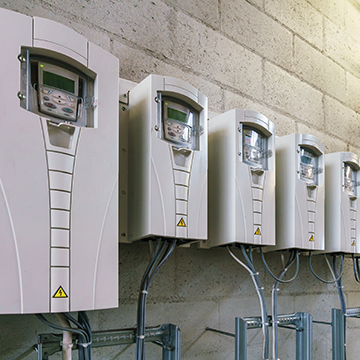 VSD incentive
Control the speed and torque of motors that drive fans, pumps or compressors in HVAC systems and lower costs and prolong the life span of your equipment.
VSD incentive