Prefer a virtual Home Energy Evaluation?
Now you can get one of our professional Home Energy Evaluations right from your smartphone. Convenient and safe, virtual evaluations let you schedule a guided walkthrough of your home with a Home Energy Advisor.
What to expect with your Virtual Home Energy Evaluation.
All you need is a smartphone and our Home Energy Advisors will guide you through the rest.
Call us at 1-855-237-2673 to schedule your evaluation.
At your scheduled time, you'll receive a unique web link to connect with your virtual Home Energy Advisor.
After allowing your mobile browser temporary access to your camera and microphone (the same way you would Facebook or Zoom), you'll be connected to your virtual Home Energy Advisor.
Your Home Energy Advisor will guide you around your home while they ask you questions about your home's energy usage.
You stay in full control of the experience. That means you can pause your audio or video at any time if there are parts of your home you don't want your advisor to have virtual access to.
At the end of your appointment, you'll receive a customized report, an energy savings kit and a Home Depot gift card via mail for your participation.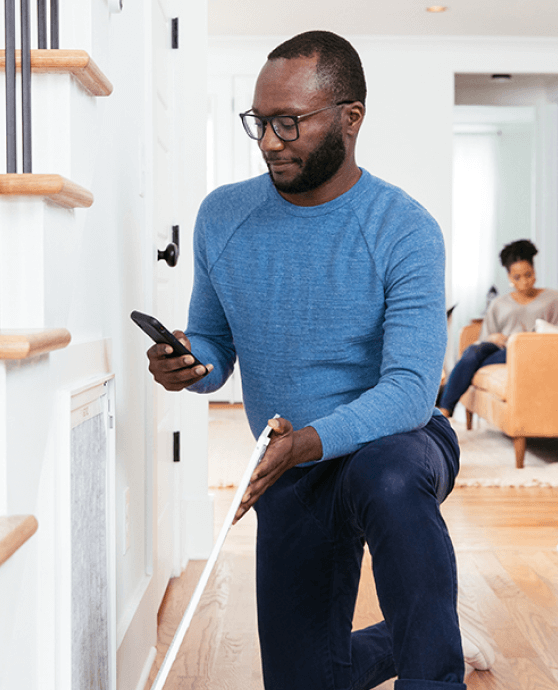 What happens after the evaluation?
After your virtual evaluation, you'll receive your home's efficiency score, ranking your home's energy efficiency on a scale of 1-10. You'll also get your efficiency report with customized prioritized recommendations for ways to improve your home's energy efficiency.
Once you have your efficiency report, we can also help with upgrades. Financing is available in most areas and our Quality Contractor Network makes it easy to find a TVA-approved contractor. We'll even inspect the work after it's done, for a little extra peace of mind.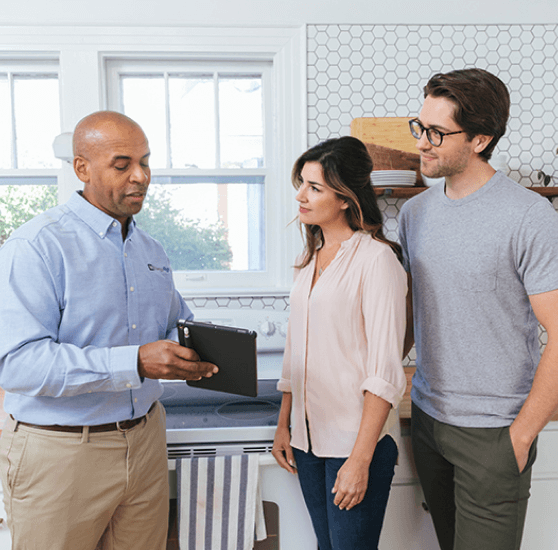 What people are saying.
"
It was really simple and worked well with my schedule. The Virtual Home Energy Evaluation will help my husband and I make better decisions around heating and cooling our house.
"
Bri
Homeowner in Nashville, TN
"
[My Home Energy Advisor] was very informative and I learned a lot of things that I had no previous knowledge of. I'm glad that this program exists and that I had such a great, friend, informative, and warming experience with my evaluator.
"
Thomas
Homeowner in Fayetteville, TN
"
[It] was great! It was nice to have someone look at our issues and recommend fixes. We've already implemented a few of his suggestions! I would definitely tell other friends about this program!
"
Jessica
Homeowner in Nashville, TN
"
I couldn't believe how much money my family was able to save on energy costs just by making small adjustments to simple home appliances. Thank you, EnergyRight!
"
Debbie
Homeowner in Franklin, TN