Doing the right thing.
Our Internal Energy Management Program (IEMP) is how we make sure we're identifying, funding and implementing energy and water conservation projects at TVA buildings.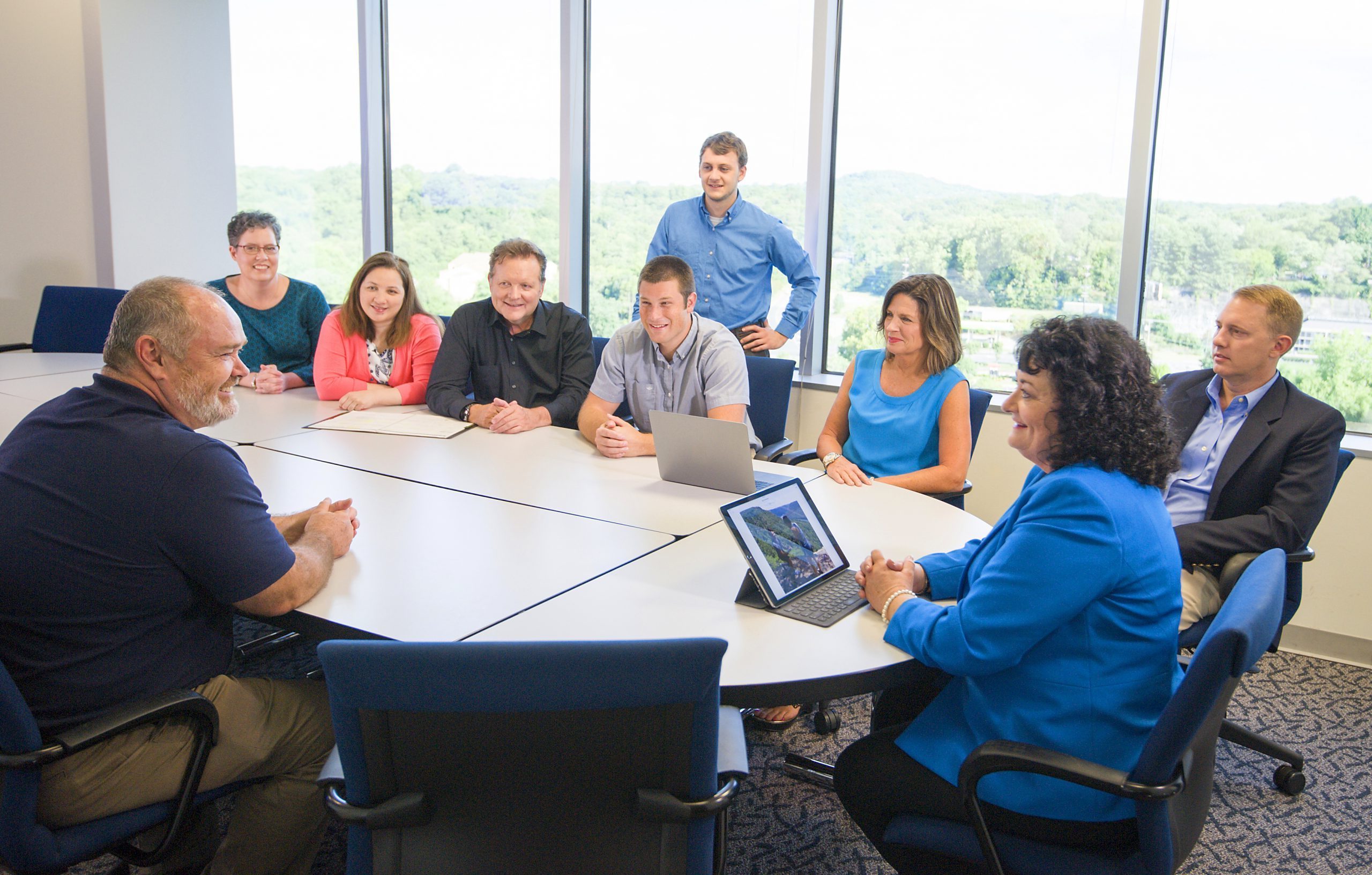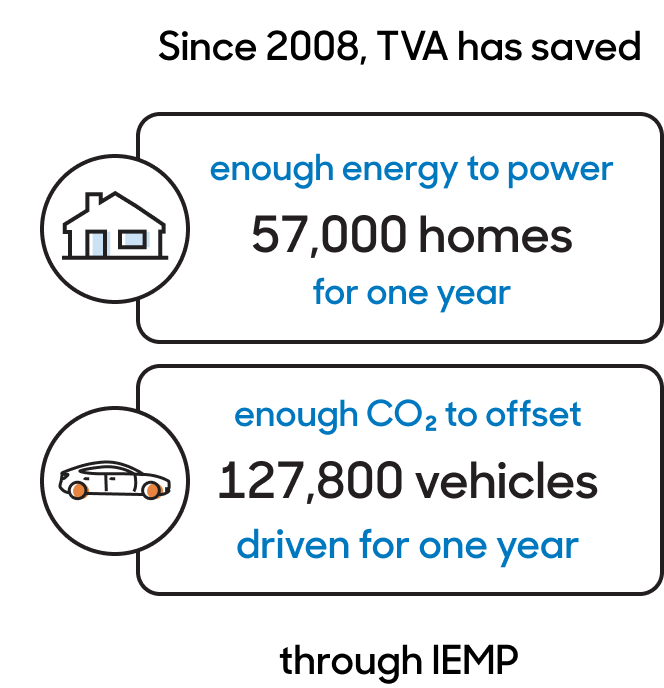 Making a big impact.
As a federal agency, we're required to meet a wide range of federal laws and Executive Order requirements to help reduce energy and water usage at TVA buildings. IEMP helps us meet our energy and sustainability goals, lowers costs, improves safety, increases productivity and creates jobs. Plus, it's just the right thing to do. In 2020, TVA invested $3.31 million on improvements resulting in $321,643 in annual savings and 3,520 megawatt hours in energy consumption savings.

For the benefit of the Valley.
TVA EnergyRight Business & Industry partners with local power companies and contractors to make sure that businesses in the region have the resources they need to succeed. IEMP offers us an opportunity to identify energy-savings opportunities, manage implementation strategies and test new technologies on ourselves so that we can better serve our customers.
Please share your recommendations for actions aimed at conserving energy or water at your TVA location.
Implementing new technologies.
Since we upgrade our facilities with the latest energy-saving technologies, we can advise our Business & Industry customers with confidence based on experience.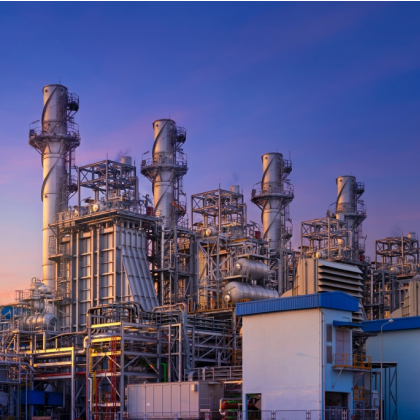 Walking the walk.
TVA's Magnolia Combined Cycle Plant in Benton County, Mississippi, was the first power plant recognized by the Department of Energy as 50001 Ready. Using the self-guided tool, teams identified energy- efficiency opportunities, saving more than 18 gigawatt hours of energy and nearly $1.2 million annually — with no additional capital investment.
What people are saying.
"
IEMP funding helps TVA to be proactive instead of reactive when it comes to lighting and HVAC replacement. It also allows TVA to install more efficient equipment when IEMP is there to educate and advise.
"
Max Thampson
TVA Facilities Project Manager
"
The new LED fixtures that were installed more than doubled the existing light levels in the space while using 30% less energy. Additional light was critical to the success of the project due to the precision work performed in the shop.
"
Corey Saint
TVA Shop Operations
Our plans & performance.
We're working to provide cleaner, reliable and affordable energy to support sustainable economic growth in the region while engaging in proactive environmental stewardship.
Federal Scorecard Performance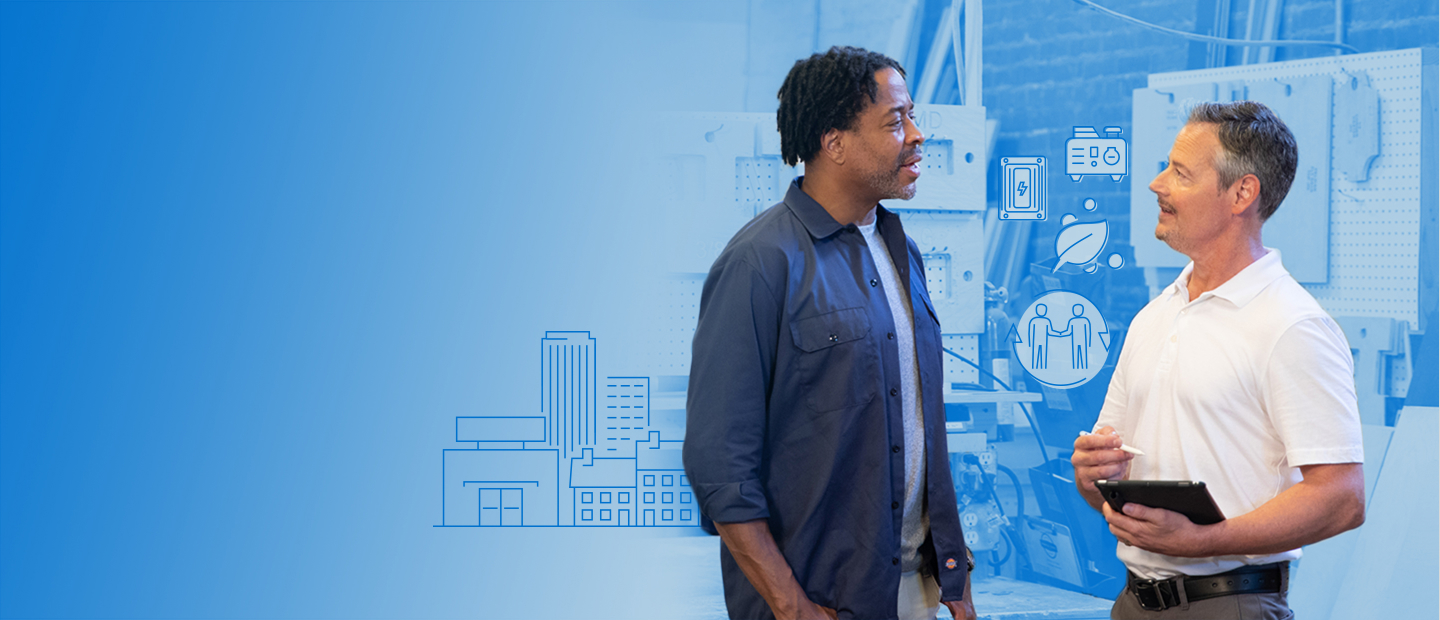 Business & Industry resources.
We're here for you. Get trusted advice and the latest tips.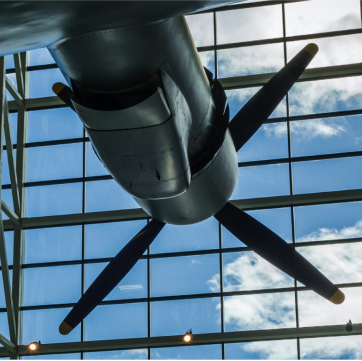 Federal Energy Services Program
Building partnerships with federal customers, helping them meet energy and water goals, improve aging infrastructure and more.
A partner for all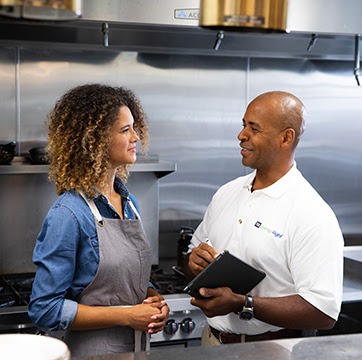 Incentives
In partnership with your local power company, we're offering financial incentives on qualifying technologies to help businesses reach their energy goals.
Learn more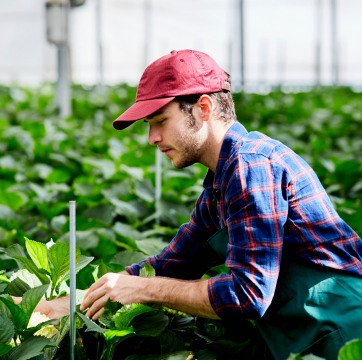 Carbon reduction
In partnership with local power companies, we're helping businesses — small and large — achieve their sustainability goals and lower emissions.
Carbon reduction