Join us for an energy adventure!
The adorable EnergyRight Monsters are here to show students how fun and easy it is to save energy at home with the free virtual Eye Spy Energy Kids' Workshop.
Request a workshop

Learn at school. Practice everywhere.
Zap, Bolt and the rest of the EnergyRight Monsters love to save energy! And they love to share what they know with all their friends in schools and youth-serving organizations for kids in grades K-5. During the virtual Eye Spy Energy Kids' Workshop, students learn all about where energy comes from, how we use energy and ways to practice new energy-saving habits at home and beyond. Teachers will be happy to know that the workshop supports state teaching standards to help with lesson planning! Want the EnergyRight Monsters to bring a free workshop to your school or youth-serving organization? Click the green link below to request a workshop, or email EnergyRightHomes@tva.gov to learn more. We'll contact your local power company representative to coordinate a workshop in your area.
Ready to request a workshop?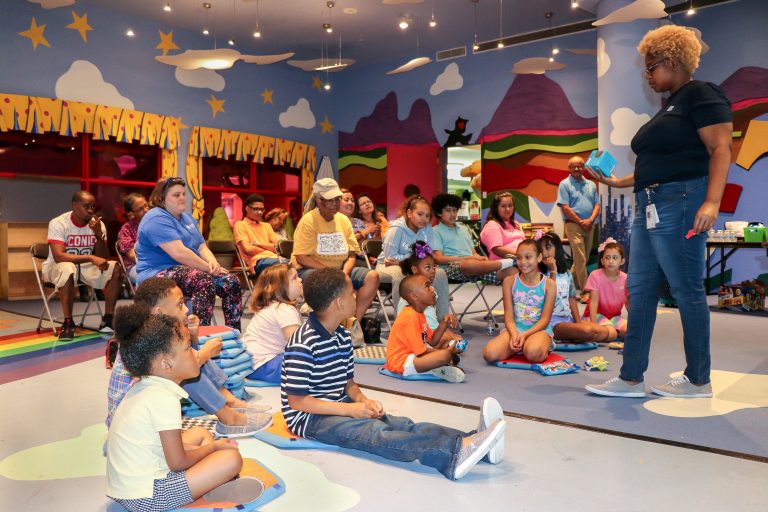 Who can request an Eye Spy Energy Kids' Workshop?
If you're a teacher or a representative from a school or youth-serving organization, just click the green link below to request a workshop. All workshops are organized, hosted and led by representatives from TVA EnergyRight and participating local power companies. Once we receive your request form, a TVA EnergyRight representative will get in touch with your local power company to coordinate next steps.
Request a workshop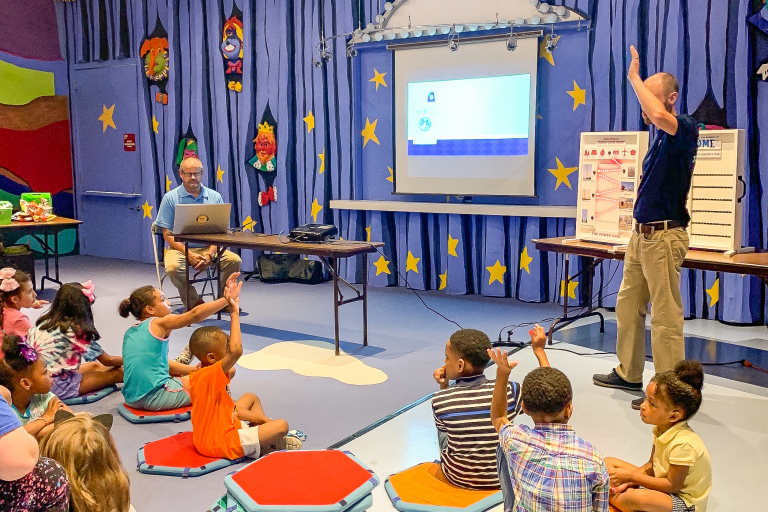 Who can participate in the Eye Spy Energy Kids' Workshop?
Our workshop is designed for children in grades K-5. Any school or youth-serving organization in AL, GA, KY, MS, NC, TN or VA served by one of TVA's 153 local power company partners can join in the fun! Our Energy Workshop for kids is great for 4-H clubs, boys' and girls' clubs, after-school programs, local libraries, nonprofit organizations and more. Not sure if your school or organization is eligible?
Email EnergyRightHomes@tva.gov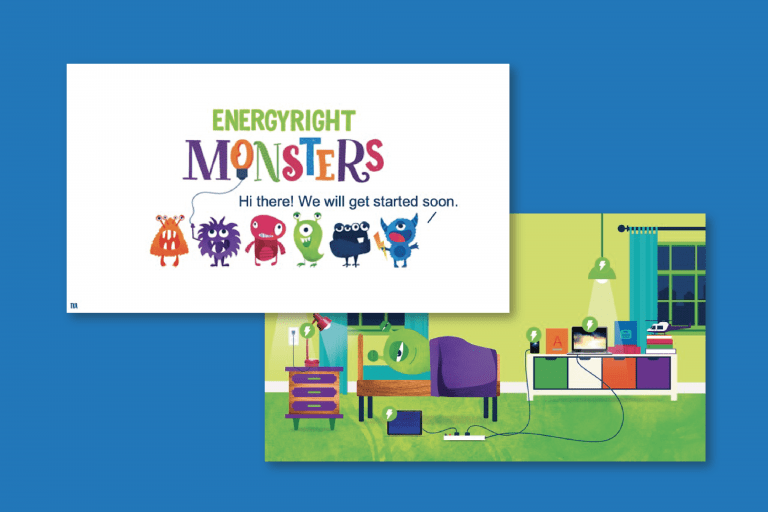 What's included in the workshop?
Our goal is to help the Valley's future energy consumers build and practice smart energy-saving habits that they can take with them wherever they go. In addition to learning about life science and earth science, each workshop also covers: • Where energy comes from • How we use energy • How energy gets to our homes • What uses the most energy in a home • Fun and easy tips for saving energy at home Plus, each student receives a take-home Eye Spy Energy Kit with EnergyRight Monster-themed activity sheets, a game and stickers.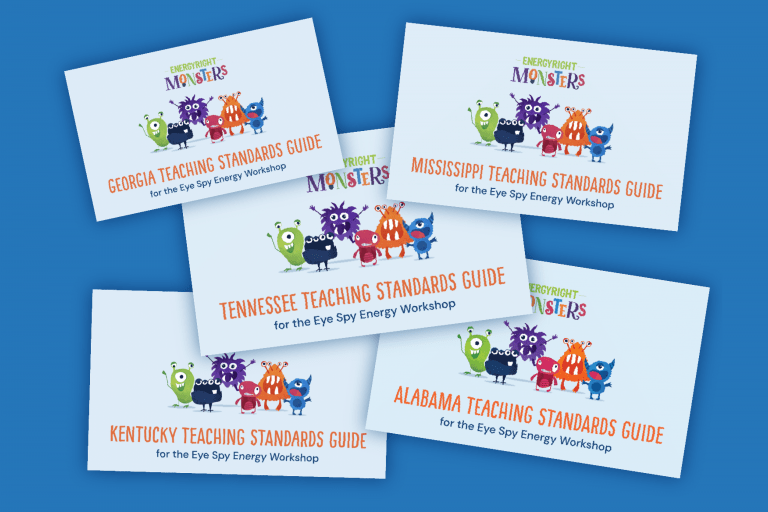 Does the material in the workshop support state teaching standards?
Definitely! We cover topics related to: • Earth and human activity • Engineering design • Environmental solutions • Physical science • Science • Social studies
Is there an energy workshop for teens?
Yes! We offer a free, virtual and interactive energy education workshop that empowers students to reduce their environmental impact by becoming smarter energy consumers. Learn about the Energy Evolution Workshop
Is there an energy workshop for adults?
Yes! Learn to harness the power of your home's energy during our free one-hour Home Energy Workshop. You'll leave with a better understanding of how your home uses (and loses) energy, tips for DIY home energy repairs and resources to support you in your home energy efficiency journey. Learn about the Home Energy Workshop
How can I help my school find resources to save energy?
TVA EnergyRight's School Uplift program provides schools across the region with the education and financial resources they need to reduce energy costs and improve the quality of their learning environment. Past participating schools have saved an average of $11,000 annually — that means less money toward energy bills and more money for things like textbooks, teaching resources and classroom upgrades! 
Want to learn more about School Uplift or ready to fill out an interest form? Click the button below.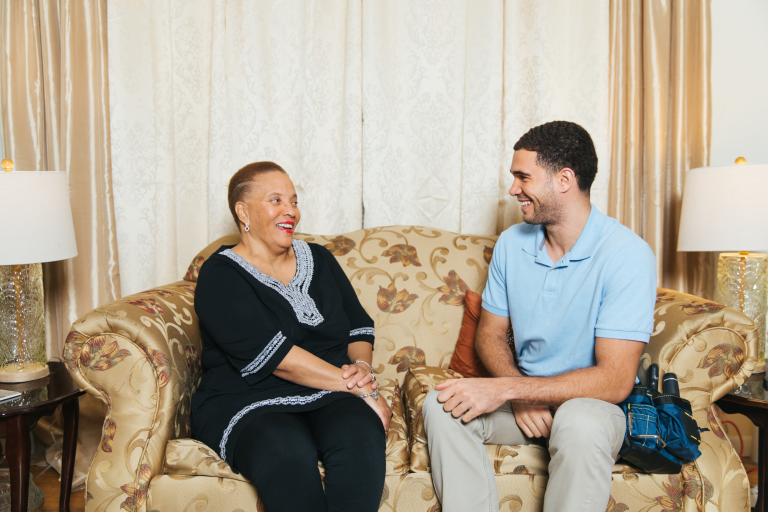 I know a student whose family may be struggling to pay their utility bills. Is there an assistance program I can share with parents or caregivers?
Absolutely. Start here for more information on the federally funded Low Income Home Energy Assistance Program (LIHEAP). TVA EnergyRight also offers the Home Uplift program in select areas to help homeowners make important home energy upgrades that save them money and improve the comfort of their home.
Ready to take your students on an energy adventure?