What to expect with your DIY Home Energy Assessment.
Life is busy. So we've made it easy for you to receive a Home Energy Assessment on your time. This do-it-yourself assessment allows you to get answers to questions about your home's energy use.
Answer simple questions like:
What lightbulbs do you use?
How old are your major appliances?
Is your home insulated?
It's easy to use and just takes a few minutes to complete.
Once you've finished the self-guided assessment, you'll receive a free, easy-to-read report with customized energy improvement recommendations for your home, plus an exclusive energy-saving kit and a $10 home improvement gift card mailed to your home.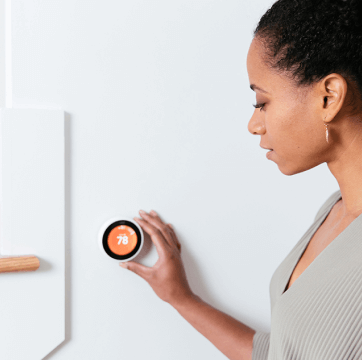 Our DIY Home Energy Assessment educates you on how to save energy and save money.
Learn more from our experts about the areas of your home where you can be more energy efficient.
What people are saying.
"
I couldn't believe how much money my family was able to save on energy costs just by making small adjustments to simple home appliances. Thank you, EnergyRight!
"
Debbie
Homeowner in Franklin, TN