Alvin C. York Institute makes the grade, saving over $40,000 in TVA EnergyRight School Uplift pilot program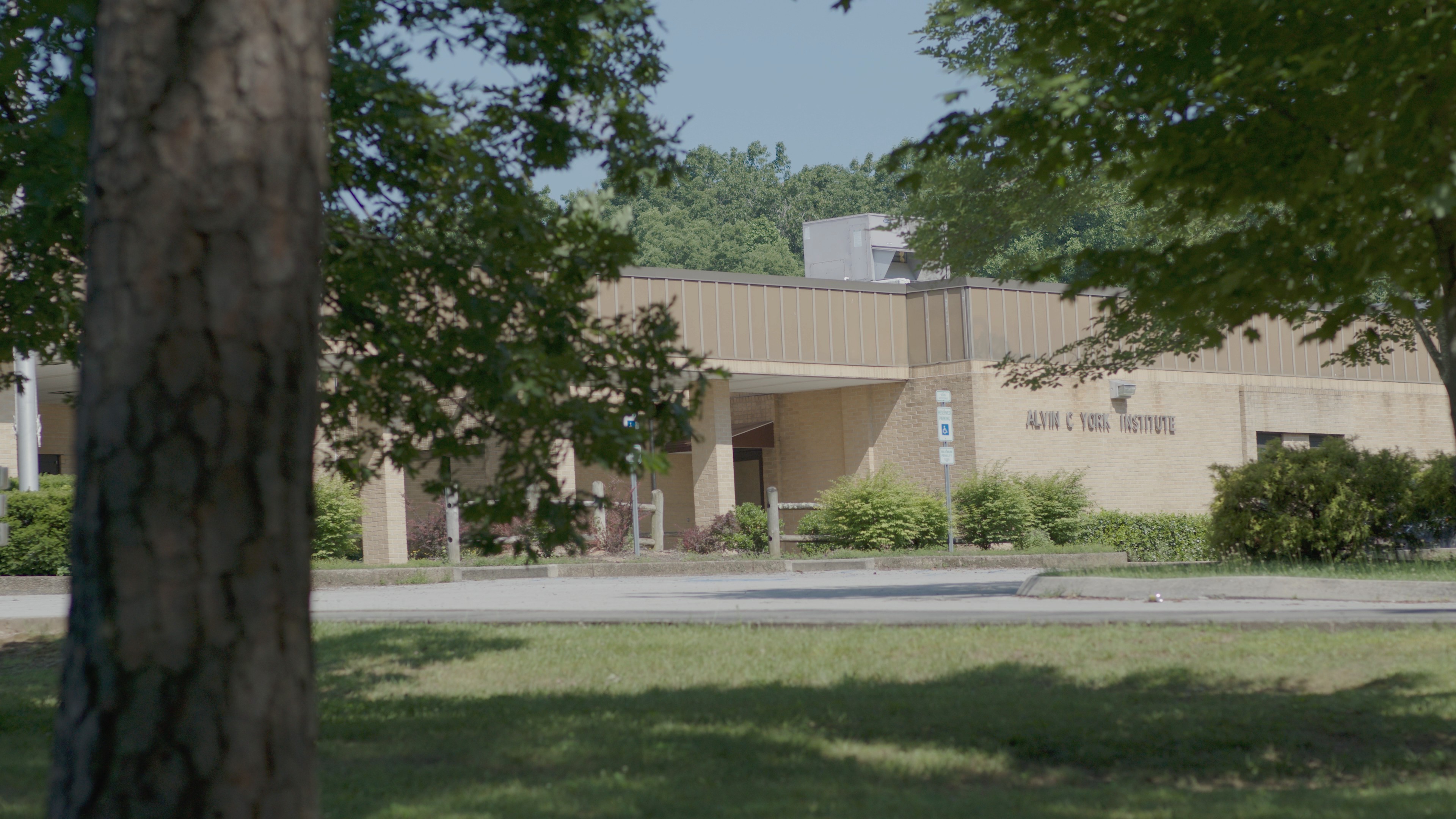 Alvin C. York Institute is one of the many rural schools that dot the Tennessee Valley, tucked in the Upper Cumberland of Jamestown, Tennessee. Its students are affectionately known as the "boys and girls of the mountain."
Derwin Wright has spent decades at this school as a teacher, coach and now as an assistant principal. A few years ago, Wright assumed the role of director of operations. "In addition to attendance and discipline, I'm over facilities, transportation and school safety," says Wright. "So, I'm pulled in many directions at times."
Wright and two staff members manages the school's energy use. He was approached in late 2019 by TVA EnergyRight and Volunteer Energy Cooperative to participate in the School Uplift pilot. Though Wright agreed to join, it wasn't without a bit of skepticism.
School Uplift helps school districts manage their energy use
"I was sitting there thinking, 'What in the world am I doing here,'" recalled Wright. It was February 2020. He had joined school administrators and faculty from 10 other schools for their first School Uplift meeting at the Fairfield Glade Conference Center in Crossville, Tennessee. Business and Industry program manager Clay Hoover and a team from TVA EnergyRight and local power company partners explained how they were all embarking on a 12-month journey to learn about and implement strategic energy management. It is a framework that empowers organizations such as schools to implement energy management actions and processes. The goal is to improve energy performance and save money so schools can maximize resources where it matters most — educating children.
It didn't take long for Wright's skepticism to fade as the EnergyRight team explored the many ways schools could cut their energy costs. "We were starting to see opportunities where we could make changes." His team started adjusting the HVAC timers to ensure they weren't running when people were not in the building. After inspecting equipment, they found a couple of HVACs had valves that were leaking and wasting energy. An old, inefficient chiller was completely replaced. Wright says it was a team effort from others on the campus, too. After one of the School Uplift meetings suggested behavioral changes had an impact on energy use, he convinced teachers to undo years of old habits. "We used to leave a lot of equipment plugged in during our downtime. Now before everybody goes home for winter or summer break, they defrost classroom refrigerators and unplug equipment they are not using. They shut everything down that they can."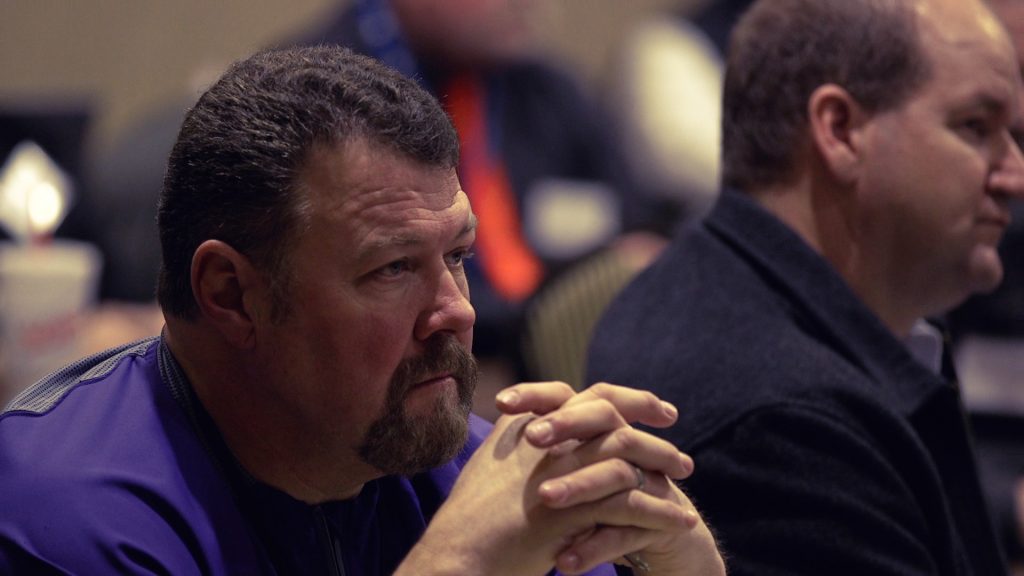 "Alvin C. York is Jamestown"
Using electricity, let alone less of it, would have been a novel concept in 1926, the year Alvin C. York Institute was built. Founded by Tennessee native Alvin York, a decorated World War I soldier, the school still boasts the largest campus in the country at over 400 acres. Less than a decade after it opened, the school and York were facing financial pressure from the fallout of the Great Depression. He transferred the school to the state government, and it has remained in the hands of the Volunteer State ever since. The Fentress County school remains the only secondary school in the nation completely run and funded by a state government. "There is a misconception that since we are 100% state-funded, we just snap our fingers and get what we want," says Wright.
He admits it can be tough teaching kids in a disadvantaged, rural county because the opportunities are not always easy to come by. The most recent U.S. Census statics show 20% of people in the area are living in poverty and nearly all the students receive free and reduced-price lunch. The county lost its only hospital three years ago. Wright recalls a thriving garment industry in the 1950s and 1960s that employed his mother. But the industry folded, so many left for places like Michigan and Indiana for better-paying jobs. "We've always been a poor community, but there's a lot of pride in our community and people work hard," says Wright.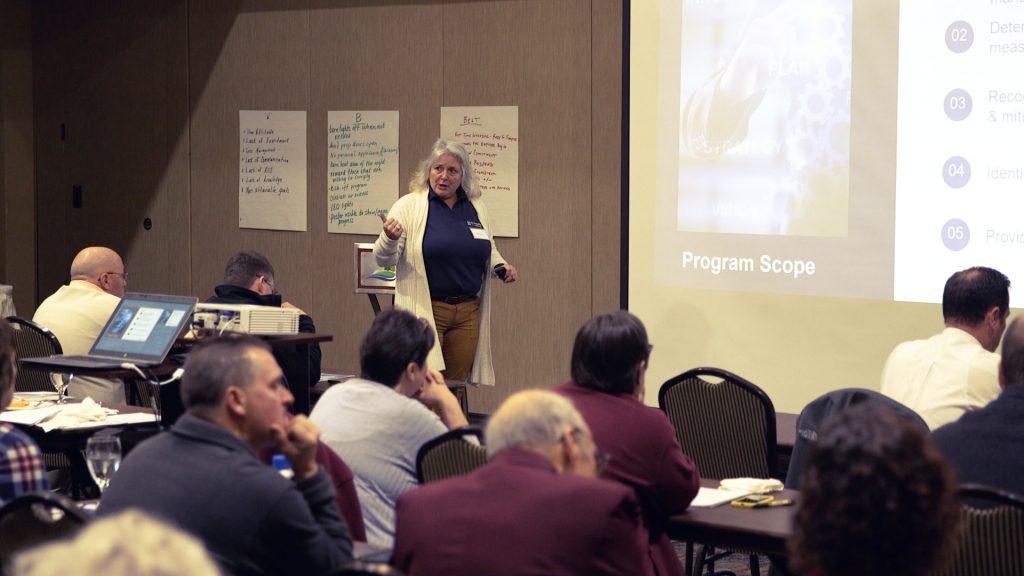 Wright grew up not far from the school, attended York Institute, left for college and briefly taught in the Nashville, Tennessee area before returning to his community. He says the school is the pride and joy of the community and has a way of pulling people back home. "Ninety percent of our staff graduated from here and we take pride in our heritage."
As the rigors of another school year unfold into the ease of summer, Wright exudes a bit of serenity. He breezes through the hallway, not having to dodge procrastinating students making a mad dash to their desks before the bell rings. He doesn't have to lay down the law with a misbehaving teenager or worry about the ones who show up in his office in tears. He doesn't take off all his hats though. He still makes routine maintenance checks and turns off any lights left on by the staff still coming to school. As he'll tell you, every little bit helps.
"I knew we would be saving, but it really was a surprise we saved so much"
Many school districts operate on a razor-thin budget. The risk of going in the red could mean teacher layoffs and program cuts that ultimately negatively impacting students. "We're looking for any way to save money," says Wright.
During the School Uplift pilot, Wright had his administrative staff track their energy use and utility spending. He could see the savings add up month to month, but couldn't believe the school, in the end, saved $43,000 in energy costs.
"This is huge for us," says a delighted Wright. "Absolutely every dollar that we can save in our budget goes back to our students."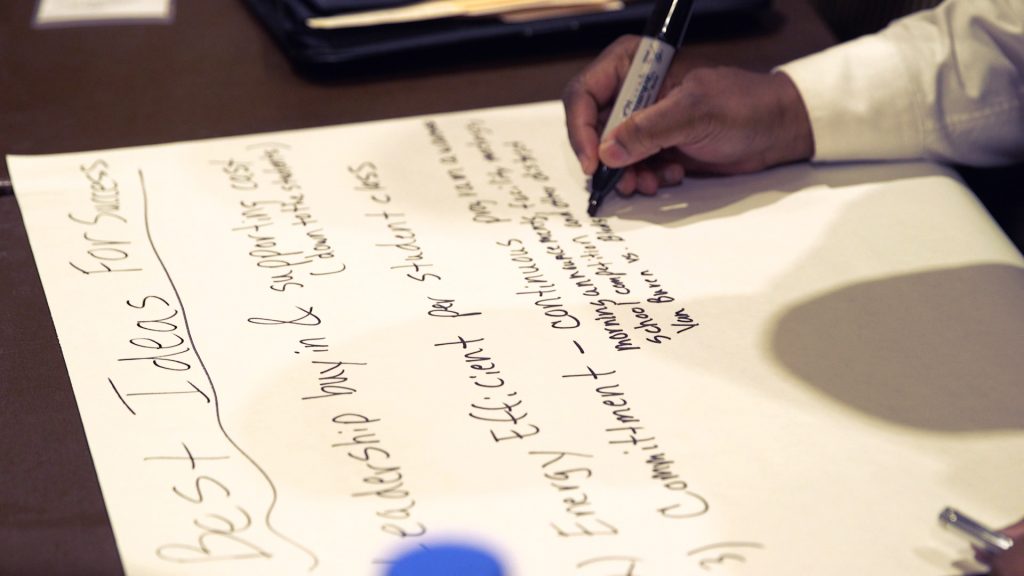 While the goal of the EnergyRight School Uplift pilot was to help schools save energy and money, the schools also competed against each other to achieve energy-saving milestones, with York being the first to complete all of them. Several participants received grants for energy upgrades and solar pavilions.*
"EnergyRight's mission is to partner with local power companies to transform lives and communities with industry-leading energy services and programs," says Cindy Herron, vice president of TVA's EnergyRight program. "Helping schools save money on their energy costs and improve learning environments is an important investment in the Valley's future."
The other schools that participated in the School Uplift pilot include:
● Bledsoe County High School, Bledsoe County
● Pikeville Elementary School, Bledsoe County
● Pine Haven Elementary, Fentress County
● South Fentress Elementary, Fentress County
● Coalfield Elementary, Morgan County
● Sunbright Elementary, Morgan County
● Pickett County K-8, Pickett County
● Pickett County High School, Pickett County
● Spencer Elementary, Van Buren County
● Van Buren High School, Van Buren County
TVA is investing $7.3 million in School Uplift over the next three years to help 160 schools in seven states. The state of Tennessee's Energy Efficient Schools Initiative is partnering with TVA and has provided an initial $600,000 in matching funds.
Many teachers will use their summer break to plan for next year, but Wright is already looking beyond that. He has a multi-year plan underway to replace all the lights with energy efficient LEDs.
"The impact of the School Uplift program will be felt for years to come," says Wright.
To learn how School Uplift supports our region's schools, visit EnergyRight.com/school-uplift.
*Sunbright Elementary was awarded a solar pavilion grant after the publication of this press release.