Small Business Uplift
We're working with our local power company partners to stimulate underserved communities across our region—by starting from within. This initiative assists small businesses with energy-related upgrades and resources, helping boost their productivity and sustainability.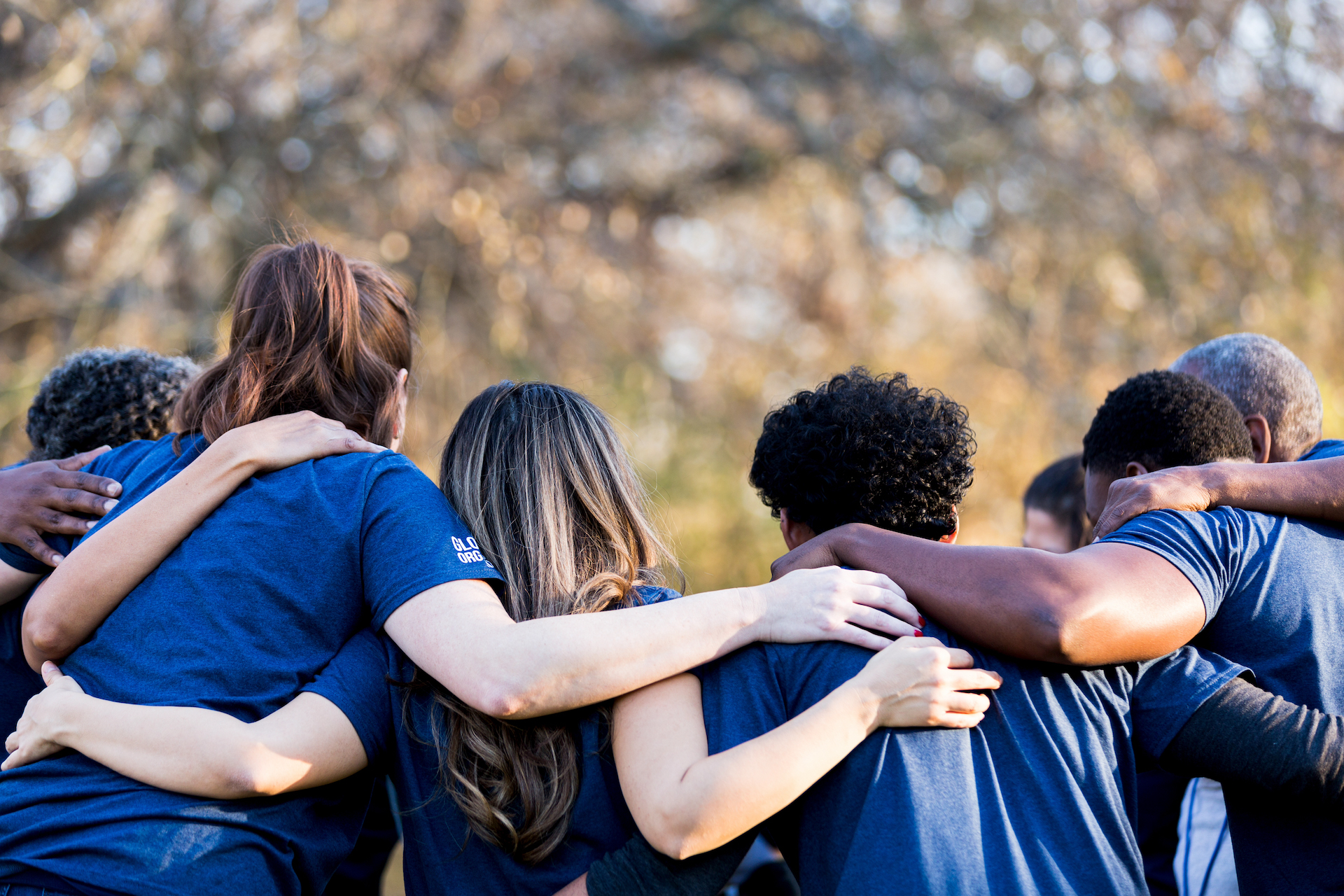 Invigorating communities from the inside out.
When margins are slim, lower energy costs can make all the difference for struggling small businesses. Small Business Uplift invigorates small businesses with energy-efficient upgrades and access to energy resources. This kind of support for area business can instill a sense of opportunity among neighbors and empower sustainable growth in communities that need it most.
Cooking up energy savings.
Prior to launching Small Business Uplift, we piloted the initiative under a different name: Community Centered Growth. See how TVA EnergyRight helped Sac's Kitchen, a beloved soul food restaurant in Huntsville, Alabama, save on utility bills and improve operations and comfort with much-needed equipment and lighting upgrades through our pilot.
Learn more.
How are businesses selected?
This initiative is open to small businesses located within National Opportunity Zones and Justice 40 communities in the TVA region—these are underserved areas identified by census data and take into account factors like income and population. Click the links to see if your community qualifies and don't forget to tell your small business owner friends! Once a community has 12-15 small businesses interested in participating, TVA EnergyRight will review eligibility.
Could your small business qualify? Let's find out.
There are a few factors considered when selecting small business partners within underserved communities.
The building is at least 10 years old with no major renovations in the last two years.

The building has been occupied for at least six months.

The ideal space size is under 10,000 sq. ft., but cannot be over 20,000 sq. ft.

National accounts, chains, and quick cash, firearms, tobacco and liquor stores are not eligible.

Business can't be owned by a local power company or TVA employee or board member.

Retail spaces, restaurants, and other community-centric businesses are ideal candidates.

The building must be in need of LED lighting, HVAC (5 tons or less) replacement and/or more efficient refrigeration equipment.
Would lower energy bills give your business a boost?
Find out if Small Business Uplift is available in your area and if your business qualifies.
Enjoy the sweet taste of energy efficiency.
We're committed to helping small businesses save on their energy costs. Big Al's Deli is a staple in the Salemtown community of Nashville, TN. Alfonso "Big Al" Anderson Jr. had gotten by using pre-owned equipment that often wasn't energy-efficient. In partnership with Nashville Electric Service, the Small Business Uplift pilot provided him with a new double convection oven, an energy-efficient HVAC and LED lights. He's already saving $500 a month on his utility bill!
Learn more
Small businesses, big energy upgrades.
Here are some of the most common—and most beneficial—energy upgrades we conduct for our small business partners.
Lighting: LED lights not only save tenants energy and money but also brighten up your space.

Outdoor lighting: Upgrading existing outdoor lighting to LEDs increases safety by illuminating previously dark areas.

HVAC: Heating and air improvements increase comfort within the building for both staff and patrons. Size limitation of 5 ton units or smaller.

Refrigeration: More efficient refrigeration decreases operating costs and improves food preservation, while also saving businesses energy.
Business & Industry resources.
We're here for you. Together we can do great things.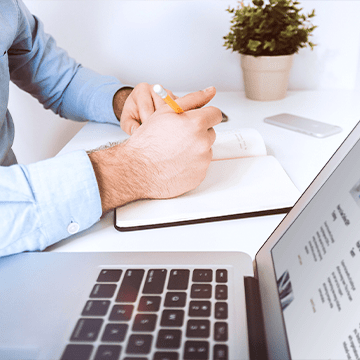 Business Energy Savings Training
Lower costs and reach your energy goals by accessing our free, on-demand video series featuring industry-specific research and resources.
Get started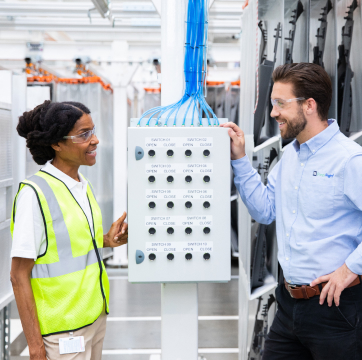 Preferred Partners Network
These TVA-vetted contractors are experts in their field, ready to help you find and implement the best energy solutions for your business.
About our trusted partners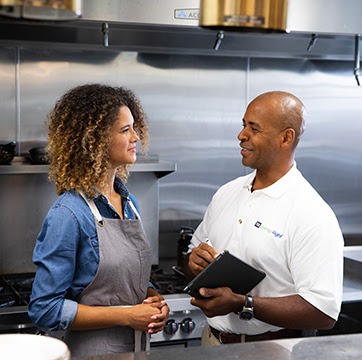 Incentives
In partnership with your local power company, we're offering financial incentives on qualifying technologies to help businesses reach their energy goals.
Learn more