We're fueling electric transportation.
Invest in your community by going electric.
Electric vehicles (EVs) are fueled with locally produced
energy and they're better for the environment.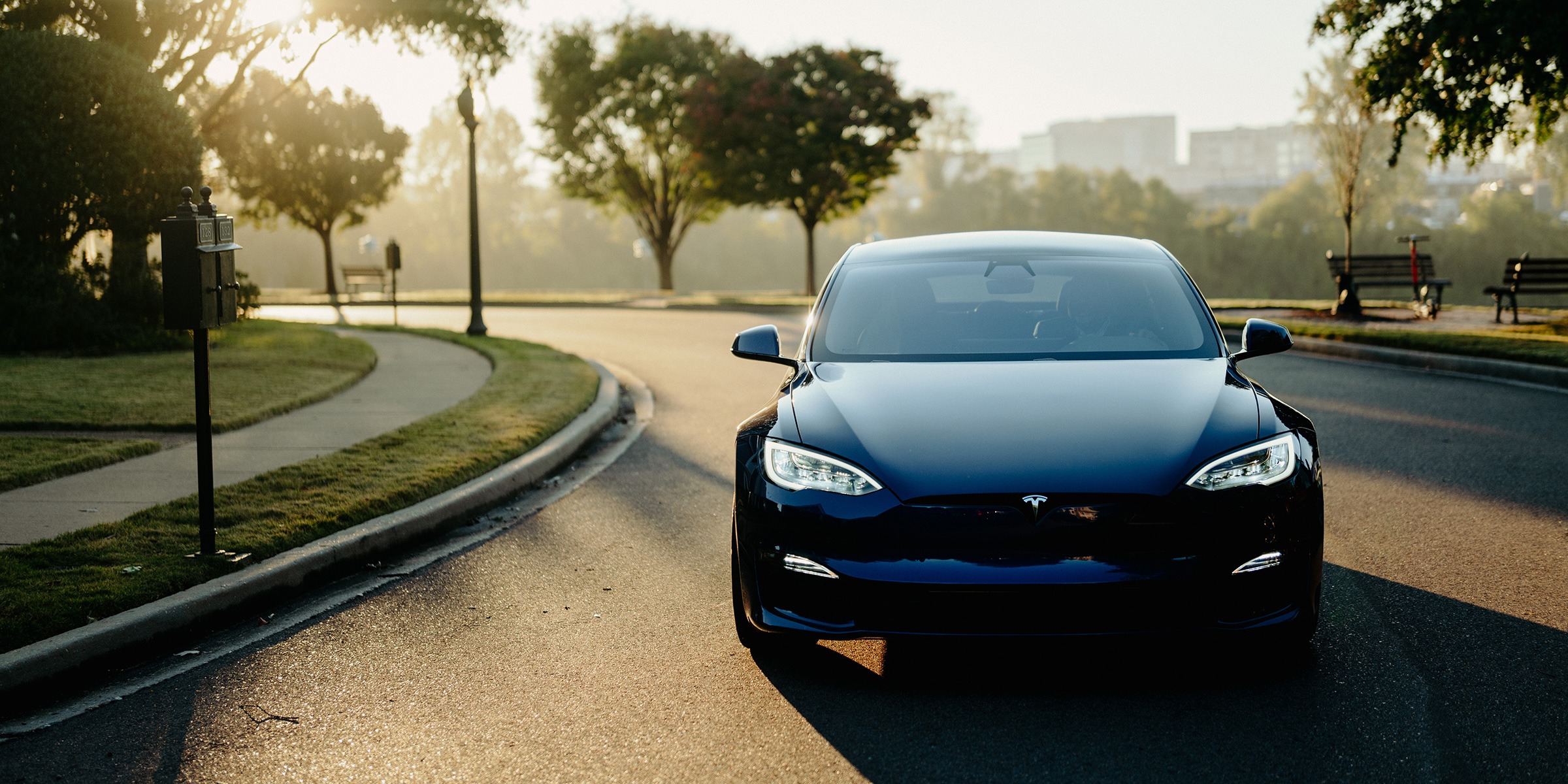 The future of transportation is here. And it's electric.
90 years ago, TVA electrified our seven-state service territory, making the Valley a better place to live. Today, TVA EnergyRight is electrifying transportation because driving an EV can improve air quality by lowering emissions. They can also help you save on fuel costs!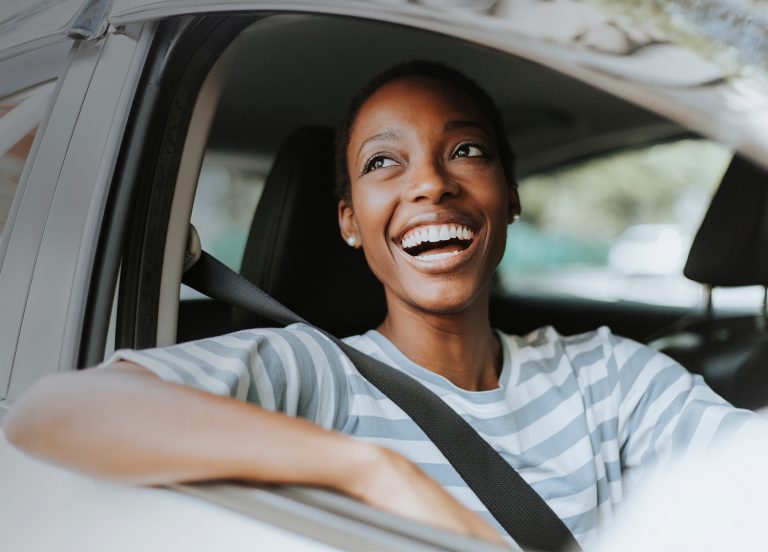 Helping people make smart choices about EVs.
EVs offer significant environmental and economic benefits to the region. In keeping with TVA's mission to make life better for the people in our communities, TVA EnergyRight helps drivers make informed decisions about electric transportation.

Explore our site to learn all about EVs, compare vehicles and find a fast charger for your next road trip.
EV RESOURCES
Accelerating EV adoption.
More people are touring towns on electric scooters, commuting in electric cars, off-roading on electric ATVs, and taking their kids to school on electric bikes than ever before. Visit our blog for answers to your questions and then watch our video series to see how fun and practical EVs can be. Find a Ride and Drive event to see what the EV buzz is all about!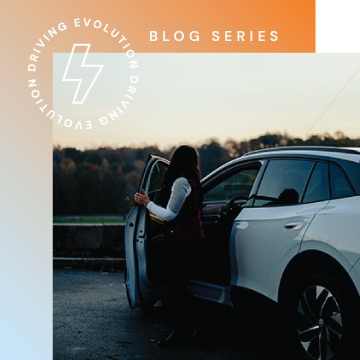 Driving EVolution
Buying a vehicle – whether it's a car, bicycle or forklift – that runs on electricity instead of gasoline can lead to big questions. Get answers today! Check out research-based and expert-driven EV posts on our blog, The Current.
Visit the blog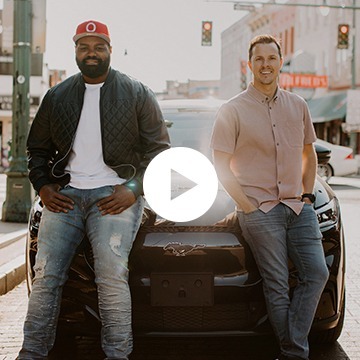 Ride with us
Hop in and take a road trip with NASCAR's Trevor Bayne as we put popular EVs to the test with celebrity guests from across the region. Check out our video series, "In Charge: Life with an Electric Vehicle."
Watch now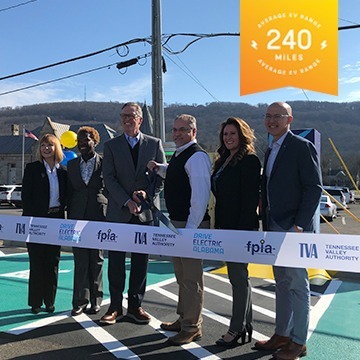 Resources and EVents
From local festivals to national ride-and-drives, we're taking EVs on the road. Ready to experience an EV for yourself? Find EV Ride and Drives or local events near you. We just might see you there!
Get the scoop

Spark change. Drive electric.
Find new and used EVs and filter them by range, budget,
seating capacity and more. Or, compare EVs with gas-powered
vehicles to find out how much you can save on gas each month.
Get amped. Make the switch to EVs.
"
There's a lot of benefits on the daily life side.
"
Trevor Bayne
Host of In Charge: Life with an Electric Vehicle
"
This is amazing. I love it! It's so beautiful!
"
Lexy Burke
In Charge: Life with an Electric Vehicle guest
"
I'm 100% cool without having that huge gas bill.
"
John Paul White
In Charge: Life with an Electric Vehicle guest
"
The Tennessee Valley has a huge abundance of hydropower and we can use the resources we produce here to power our own vehicles.
"
Wes Stovall
TVA Supervisor and In Charge: Life with an Electric Vehicle guest

Wake up charged up.
A whopping 80%* of EV owners take advantage of our TVA's low
residential electricity rates and schedule their cars to charge at home
overnight. With Level 2 home charging, you'll wake up to a full charge!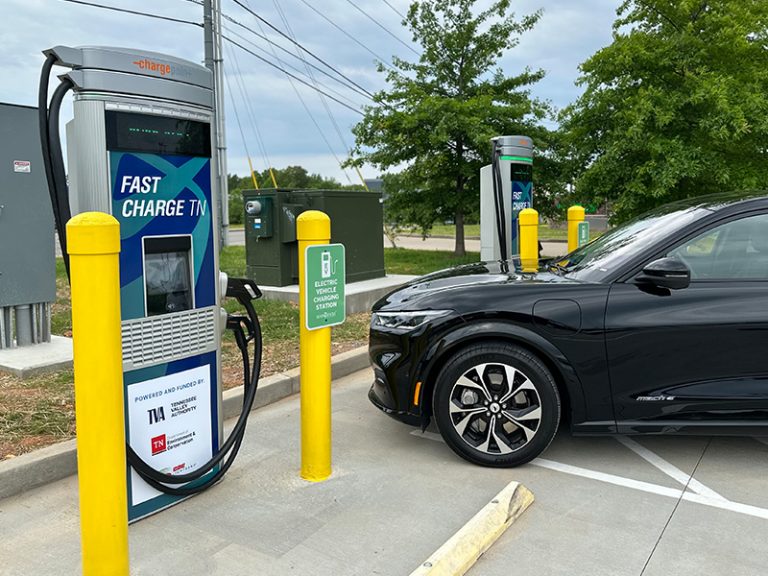 Get charged up on the go.
Not at home? We have you covered. Charging up on the road is getting easier every day. We're collaborating with local power companies, state agencies, and other organizations to expand the charging infrastructure by creating the Fast Charge Network and by installing off-grid solar fueling stations at select TVA visitor centers.
Find a charger near you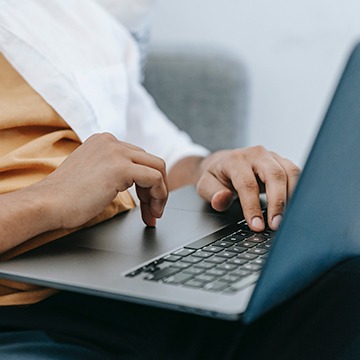 Compare vehicles
See how EVs measure up.
Learn more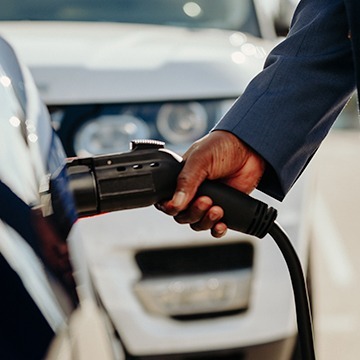 Charging
Find an EV charger near you.
Charge up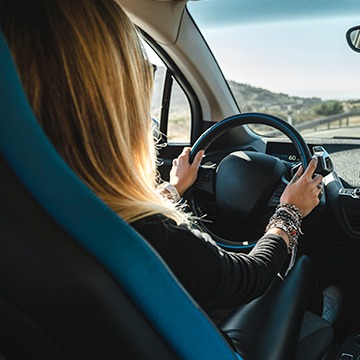 Explore EV models
Find the perfect EV for your lifestyle.
Find an EV