Safety top of mind as businesses reopen in The Valley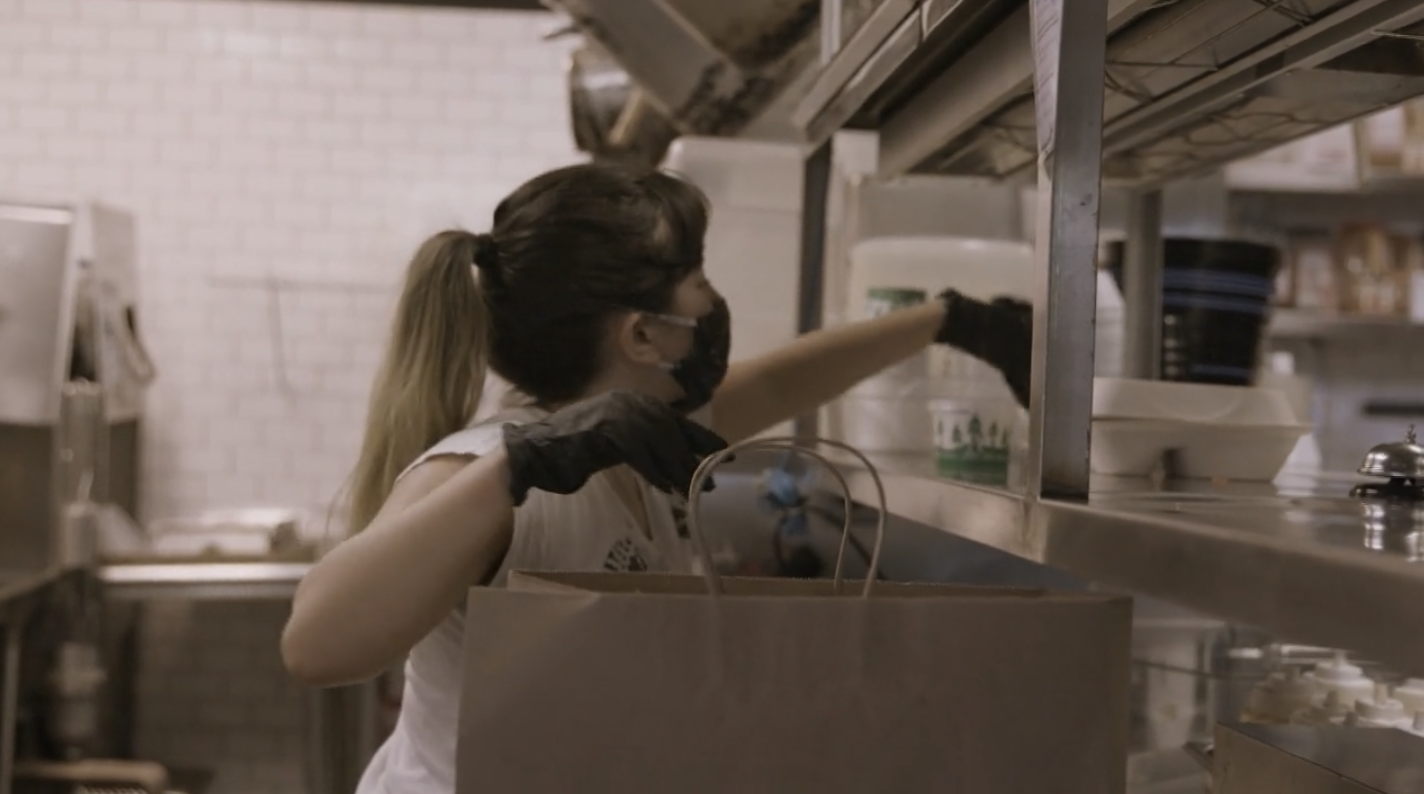 If March comes in like a lion, it certainly roared for The Wild Cow.
The vegan restaurant nestled in the heart of East Nashville is slowly coming back to life after the one-two punch of the March 3 EF3 tornado followed quickly by the shutdown due to COVID-19. Customers are once again calling to place orders and the kitchen is sizzling with house favorites like the Buffalo Beans and Greens, described on their menu as "sauteed garlicky kale, pinto beans, brown rice, shredded carrots, grilled tofu or tempeh" topped with a housemade buffalo sauce and vegan ranch dressing.
"We've tried really hard to create a really relaxed, friendly and welcoming vibe," says Melanie Cochran, co-owner of The Wild Cow.
She and the other owners, including her husband, are not ready to welcome customers into their dining room. "We're not there yet," says Cochran. "Mostly because we've talked to our staff and they're concerned because a lot of them have family members at home who might be immune compromised."
So for now, customers can only see The Wild Cow's subway tiled bar and bright blue back wall from the garage door entrance as they scoop up their takeout from restaurant tables that create a semblance of a barrier between employee and customer.
"With this pandemic, I realized I miss being around people. I miss coming into The Wild Cow and seeing our regular customers, and our staff and just people," says Cochran, noting how quickly life changed in a matter of days. "After the tornado, there were so many hugs. Everywhere I went, people were just hugging and supporting each other. I met so many more neighbors, because everybody was helping out. There was this real strong sense of community. And then like, two weeks later that was gone."
"About a minute later, the entire upstairs was destroyed"
Cochran is a native of Jackson, Mississippi and came to Nashville to study at Vanderbilt University in 2005. She met her husband John while both of them were working at Beyond the Edge, a sports bar that's now just a few blocks from The Wild Cow in the Five Points area.
Frustrated with the lack of vegan dining-out options Melanie, John and a third partner set out to create a restaurant with a menu that moved beyond a carrot placed in a hotdog bun.
"Our dishes are really flavorful. A little spicy. A lot of protein and vegetables so it's really healthy," says Melanie
After 10 years on Eastland Avenue, the Cochrans moved The Wild Cow to its current location on Fatherland Street late last year. They were excited the new space offered a bigger dining room, kitchen and food storage.
Just a week before the tornado, the restaurant had recorded it's best ever sales.
Melanie and her family went to bed on March 2. They were startled out of their sleep as tornado alerts blared from their cell phones. After a quick check of The Weather Channel, the Cochrans woke their children up.
"We took them downstairs. About 30 seconds later the power went out and about a minute later, the entire upstairs was destroyed," recalls Melanie. "Luckily, we didn't really lose anything that was irreplaceable." That included The Wild Cow. The tornado spared the structure but the winds damaged parts of the patio, took down the heater and knocked out power for almost a week. The tornado claimed 24 lives as it cut a 50-mile-long path across Tennessee. Hundreds of thousands were left without power. Nashville Electric Service crews spent weeks restoring power to 130,000 customers. The Wild Cow felt fortunate when their lights came back on.
"Eight days later, we reopened the restaurant and replaced all the food. We were open for about about a week before the COVID-19 pandemic became serious enough for us to close."
COVID-19: Shutdown and Reopening
The Wild Cow closed for two weeks as the owners assessed how to handle the sudden change in business. They realized the restaurant could serve takeout and online orders, but with a pared down staff and menu.
"Luckily, we haven't had to let anybody go. They are working the minimum hours and are still able to collect unemployment."
Safety is a priority for the The Wild Cow owners; making sure their staff has access to the necessary personal protective gear. They know that when the time is right to fully reopen, they may still make modifications.
In partnership with local power companies, TVA EnergyRight's reopening guidelines are helping businesses like The Wild Cow find the right guidance.
"There's a difference between going on vacation for a week and turning off the lights versus shutting down a business for an undetermined amount of time and trying to bring it back online," says Chris Boehm, EnergyRight Analyst.
He points out that most restaurants are usually closed one day a week for general maintenance, so a prolonged closure is a good time to examine equipment and its effectiveness.
"Does it need energy-efficient equipment upgrades or are you even using that piece of equipment anymore?" suggests Boehm. He also says restaurants should look at their supply chain because that could impact storage and energy usage. When The Wild Cow is ready to reopen their dining room, Boehm suggests having QR codes on tables so customers can pull up the menu using their smartphones. Also check thermostats and other equipment using automatic settings and adjust based on new operation times.
EnergyRight recently announced a partnership with local power companies to provide $2 million in matching funds to support local initiatives that address hardships created by the COVID-19 pandemic. This initiative is part of a comprehensive portfolio of assistance programs that TVA is providing to support communities and customers across the Valley. The COVID-19 Community Care Fund will help amplify vital work being done by nonprofit organizations to support families and businesses affected by pandemic conditions.
Melaine is grateful for the support from the East Nashville community. She saw it firsthand after the tornado and knows folks will be back out to support her and the The Wild Cow staff when the time is right.
"A lot of people are nervous about the future of the restaurant industry," she says. "At the same time, we know that restaurants will always be there. People want to go out to eat. We're just going to have to adapt to a new way of doing things."