Energy Evolution High School Workshop
A free, virtual and interactive energy education workshop that empowers high school students to reduce their environmental impact by becoming smarter energy consumers.
Where does the energy we need to charge our phones, fuel our cars or take a hot shower actually come from? And what actions can young people take to better protect the planet, conserve energy and save their families money?
TVA EnergyRight and local power companies across the region are working together to give the next generation of energy consumers the answer to these questions and more. Designed to fit into a typical class period and led by TVA-trained facilitators, the Energy Evolution High School Workshop educates and empowers students with the information and actions they need to lead the next wave of our planet's energy evolution. And we want to bring the workshop to your school next!
Want to request a free workshop for your school or find out more information? Email EnergyRightHomes@tva.gov or complete the request form.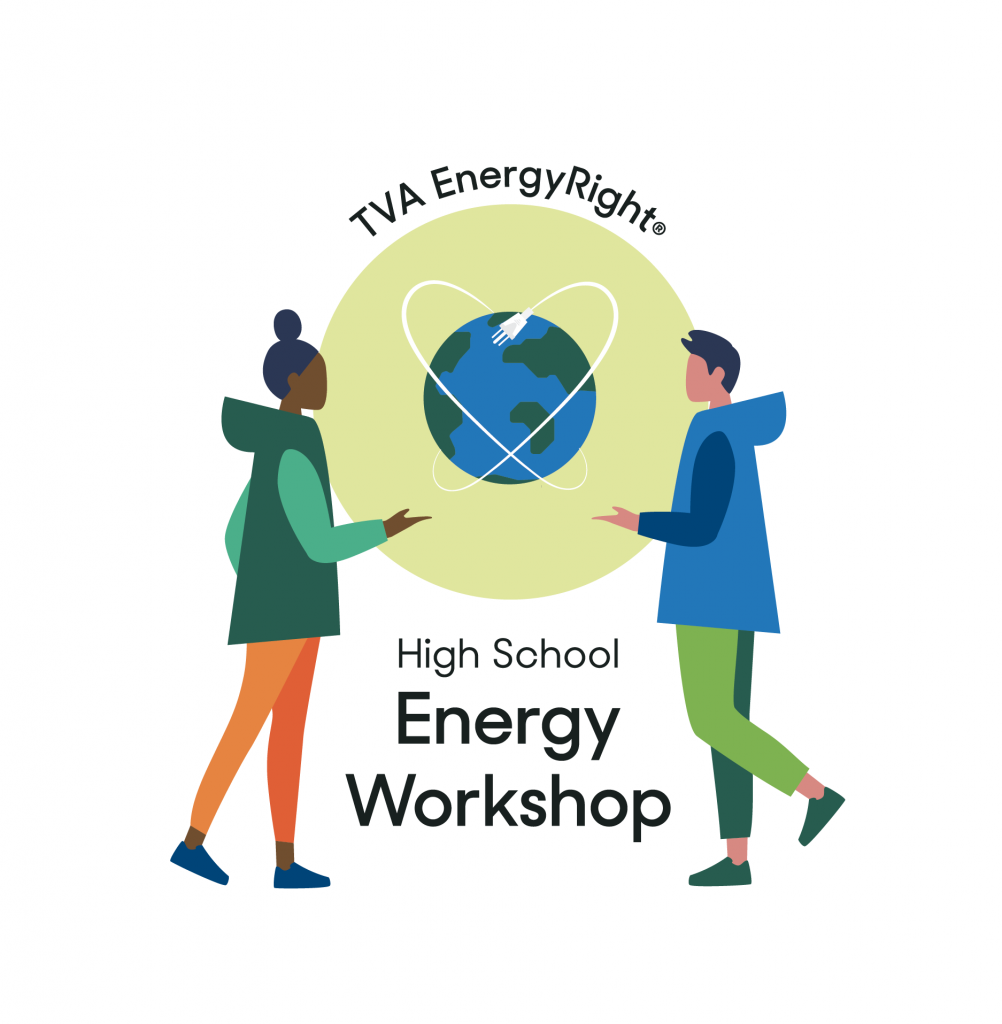 Who can register for the Energy Evolution High School Workshop?
The free workshop is open to any high school in AL, GA, KY, MS, NC, TN or VA served by one of TVA's 153 local power company partners. The goal is to give educators a tool to help bring subject matter to life in the classroom so that students can discover just how important their role is in energy conservation.
Not sure if your school is eligible? Email EnergyRightHomes@tva.gov.
Does the material in the workshop support state teaching standards?
Definitely! We cover topics related to:
Biology

Earth and space science

English language arts

Environmental science

Life science

Physical science

Physics

And other standards
What's included in the workshop?
We want to get students excited about energy and energy conservation. And we want the material to be relevant to their lives. To do that, we've created a workshop that includes:
Why energy conservation matters

How energy plays a role in their daily lives

Where energy comes from, including renewable and nonrenewable sources

How electricity is generated

Why TVA was started

How TVA and local power companies are working to reduce their carbon footprint

How TVA and local power companies work together to supply power to students' homes, schools and communities

How students can save energy at home

Why some common energy-saving beliefs need to be retired

Where energy gets used the most in their homes

How to read a utility bill
At the end of the workshop, students will take a quick survey. Each student also receives an energy-saving take-home kit.
Download workshop overview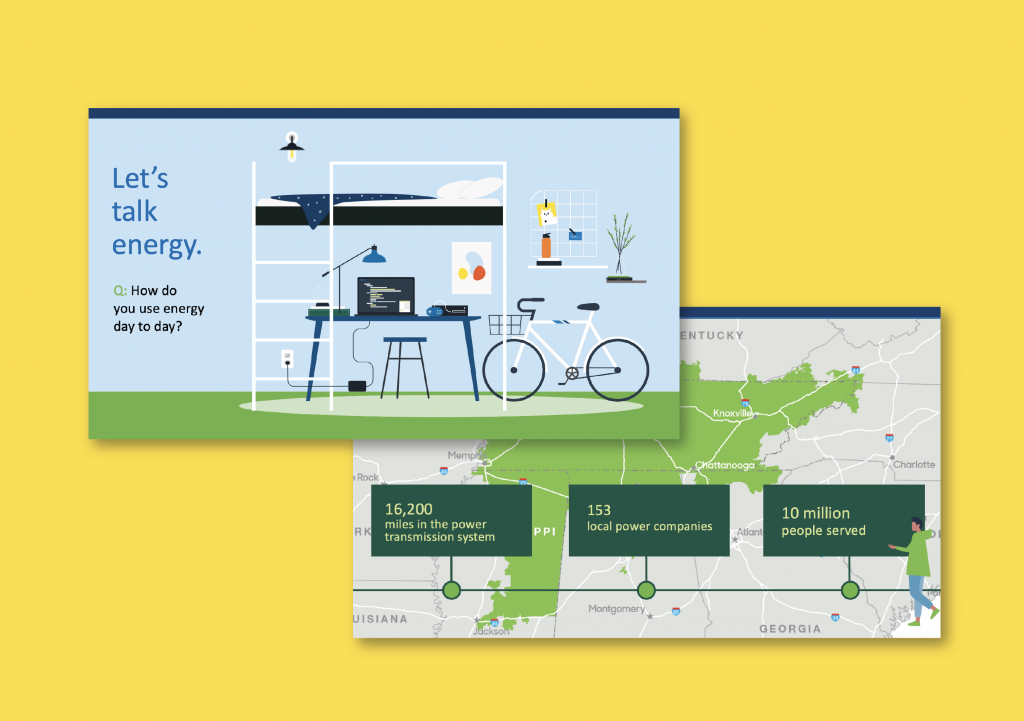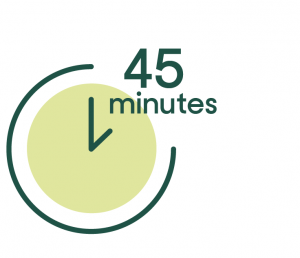 How long is the workshop?
The workshop is approximately 45 minutes long so that it can fit inside a typical high school class period. We can also accommodate shorter or longer class periods — just let us know what you're looking for when you request a workshop. A facilitator from TVA EnergyRight or your local power company will lead the workshop, and student participation is encouraged!

How can my high school or youth-serving organization register for a workshop?
It's easy! Email EnergyRightHomes@tva.gov with the name and location of your school or organization or complete the workshop request form. We'll coordinate schedules to get a workshop headed your way.
Are there energy workshops for elementary schools?
Yes, go on an energy adventure with Zap, Bolt and the rest of the EnergyRight Monsters! For grades K-5, we offer our virtual Eye Spy Energy Workshop. With the help of adorable monster friends, students learn all about energy-saving habits that help save money around the house. We also offer printable coloring sheets and Eye Spy Energy mini-kits filled with games, stickers and other activities.
Learn more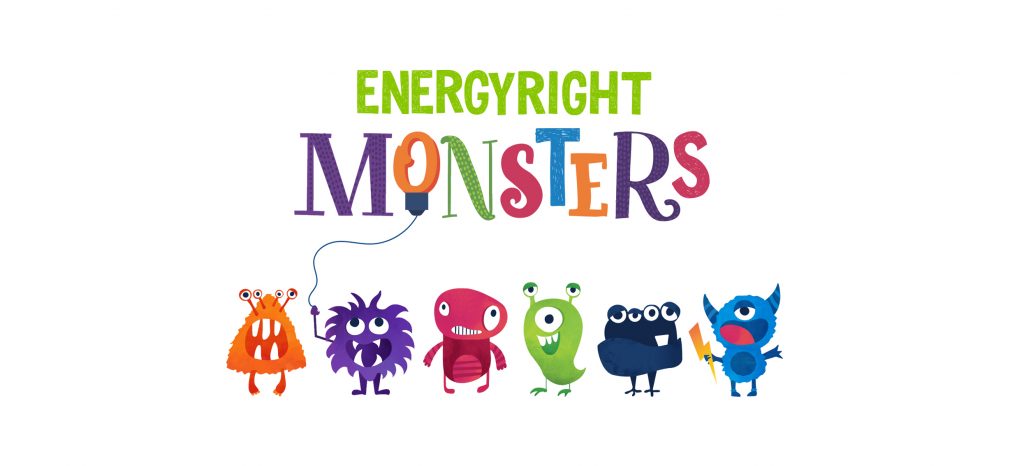 How can I help my school find resources to save energy?
TVA EnergyRight's School Uplift program provides schools across the region with the education and financial resources they need to reduce energy costs and improve the quality of their learning environment. Past participating schools have saved an average of $11,000 annually—that means less money toward energy bills and more money for things like textbooks, teaching resources and classroom upgrades! School representatives can sign up to participate using this interest form.
Learn more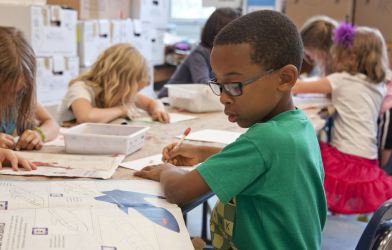 I know a student whose family may be struggling to pay their utility bills. Is there an assistance program I can share with parents or caregivers?
Absolutely. Start here for more information on the federally funded Low Income Home Energy Assistance Program (LIHEAP). TVA EnergyRight also offers the Home Uplift program in select areas to help homeowners make important home energy upgrades that save them money and improve the comfort of their home.