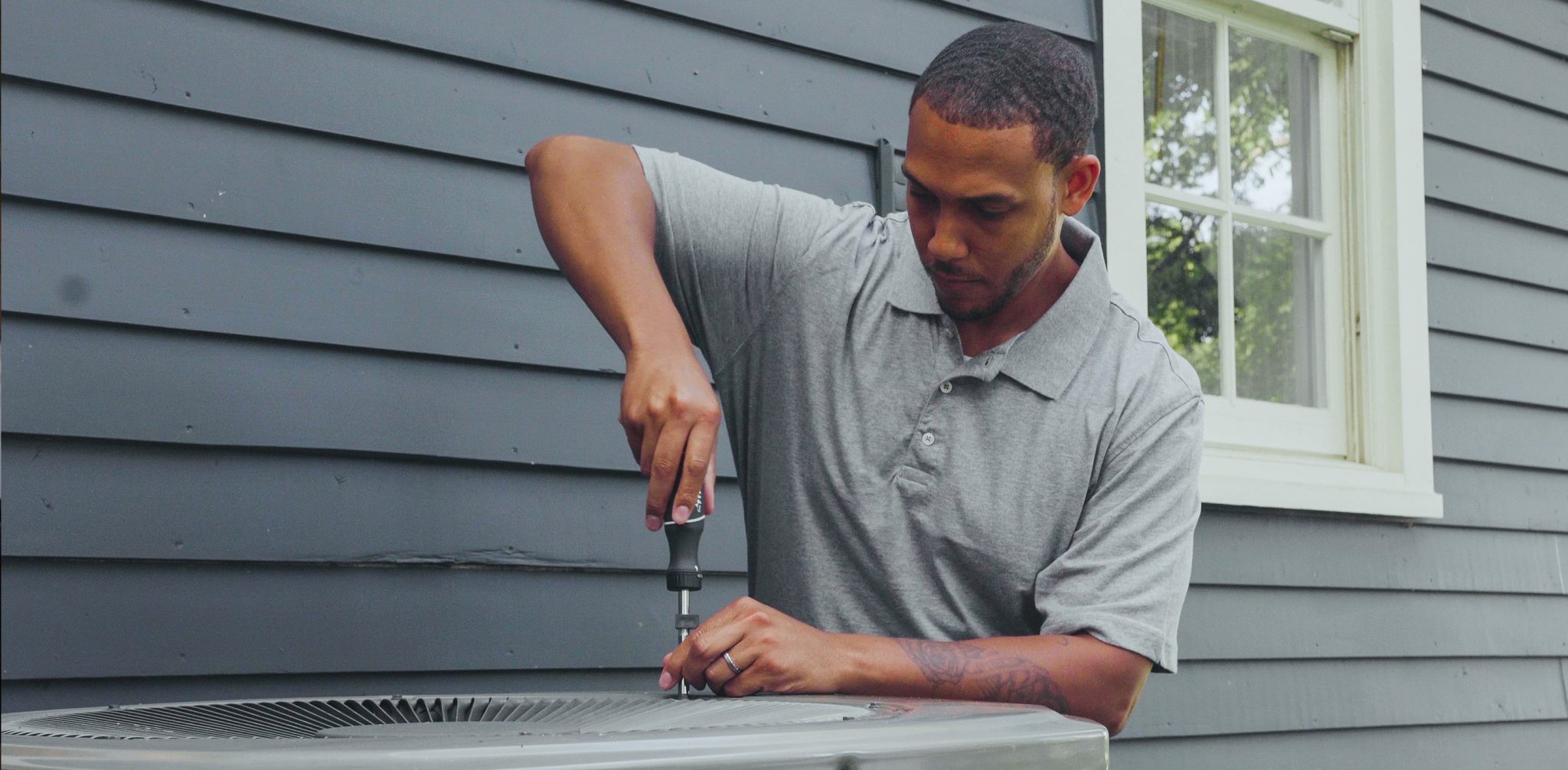 Is your HVAC unit more than 10 years old? Does it fail to keep a consistent temperature, or is it constantly needing repairs? If so, it's time to update the unit—and we're here to help.
Good to know
Before considering a new HVAC unit, make sure you first seal all ducts and any other places where heated or cooled air escapes.
Once leaks and insulation are taken care of, you may need a smaller HVAC unit—which means lower monthly bills.
Make sure the Seasonal Energy Efficiency Ratio (SEER) and Heating Seasonal Performance Factor (HSPF) are ENERGY STAR certified.
All year long, there are a lot of simple things you can do to maintain your HVAC unit and make sure it's operating efficiently.
Change the air filter every month.
Tune up your HVAC equipment every year.
Install a programmable thermostat.
Keep your fan in the "auto" position on your thermostat.
Keep your outdoor unit free of obstructions, such as bushes or fences.
Installing new HVAC equipment
Our trained quality contractors are the perfect partner to get the job done and offer solutions tailored to your home. They evaluate your current HVAC system, ducts, and other factors that help determine which system is best for your home, and saves you the most energy and money in the end.
Click here for more HVAC information and installment requirements.