Middle Tennessee church makes first-of-its-kind donation to TVA EnergyRight program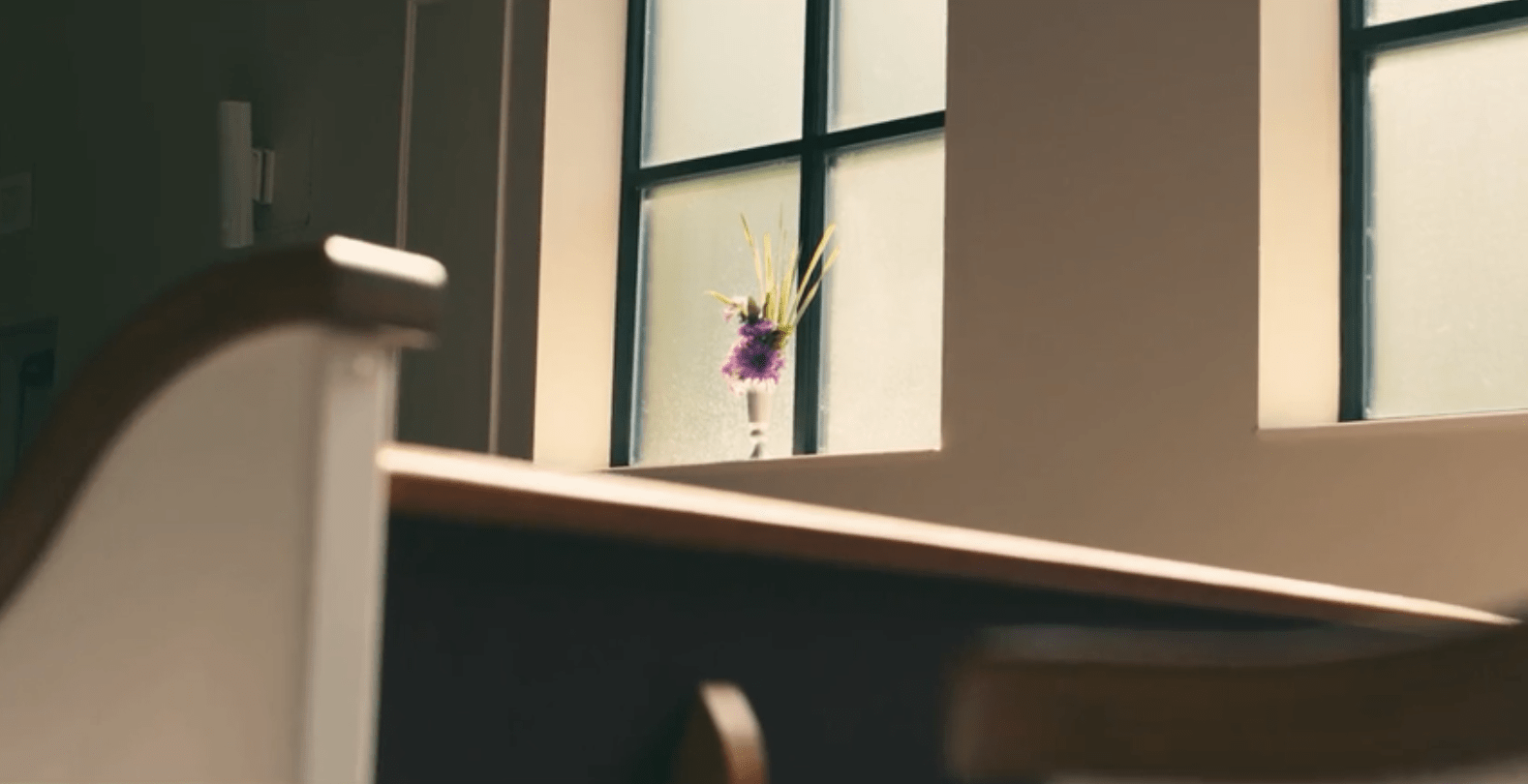 Jerry Perry lives in what appears to be an unassuming house across the street from a park in Murfreesboro, Tennessee, until he proudly shows off the addition he created when he moved in decades ago – a small hair salon, complete with a vintage hair dryer chair and salon bowl.
"I lived and worked in San Francisco for 20-plus years at my own salon," says Perry. "I spent most of my free time traveling the world. That's the only reason to work was to travel."
He moved back to Murfreesboro in 1999 to help take care of his mother and eventually moved into the family house on Smith Street, built by Perry's uncle in the 1940s.
"It's a pretty well-kept home," says Perry. "I've made some improvements here and there."
A diagnosis of spinal stenosis forced Perry to hang up his salon apron for good a few years ago. The disease left him unable to bend over or stand comfortably for long periods of time. The 80-year-old relies on social security, but it doesn't leave room for the unexpected, like when his heating and air-conditioning unit gave out in the middle of winter.
"I didn't have the money to purchase a new HVAC," recalls Perry. "For about five weeks, I used space heaters and wood for the stove fireplace. One night, it was in the 20s, and I was sitting in my living room with four coats on and a fire in the fireplace, and I was still cold."
Perry says he was overjoyed when he heard about TVA EnergyRight's Home Uplift program in partnership with Middle Tennessee Electric (MTE). A TVA-certified advisor came to his home and found that, while Perry's home was well-insulated, some equipment was not energy efficient. In addition to replacing Perry's broken HVAC, Home Uplift swapped out his heat pump with an energy efficient unit at no cost to him.
"Home Uplift offers weatherization improvements by upgrading HVAC units, water heaters, attic insulation and other energy efficiency measures," says Bethany Kitch, senior EnergyRight program manager. She says families with limited means often spend 10% or more of their income on their utility bills, and they have to make tough choices between purchasing medication or food or paying their electric bills.
"I think Home Uplift is one of the best programs I've seen TVA implement because it directly impacts those who may have a hard time figuring out their energy needs," says Robert White, MTE vice president of member services & community relations. "The folks who end up having the highest bills can't afford to upgrade their HVAC or insulation, and it's no fault of their own."
White says he's impressed Home Uplift matches dollar-for-dollar the monetary investment made by MTE. "But there is also a commitment from TVA that if we (MTE) partner with any third-party organization dollar-wise, they will also do that match," says White.
Recently, White approached his church leaders at First Baptist Church Murfreesboro with a proposal to donate to the Home Uplift program. The church is a second home to White, who also serves as a deacon. Senior Pastor James McCarroll says he often speaks to his congregation about the meaning of "neighbor" and encourages them to let go of preconceived notions.
"Historically, humans gather with people who look like them, sound like them, talk like them, and have similar demographics as they do. So, that causes us to create silos. My goal is to make us look beyond the walls of the church, beyond the block of the church, and beyond the area of the churches to where God is calling us to serve."
McCarroll says many people in his community could potentially feel the impact of Home Uplift's equity in energy. He said it was an easy decision for First Baptist Church Murfreesboro to be the first third-party donation to Home Uplift.
"When you're used to having water, used to all of your doors being on the hinges, having electricity or being in a room where there's no draft coming in because the windows are properly repaired, it can be shocking to see the conditions that people accept as their normal."
EnergyRight matched the $5,000 church donation for a total of $10,000, which is the average cost of one Home Uplift.
"The mission of the First Baptist Church aligns directly with TVA's mission to serve the people of the Tennessee Valley," says Kitch. "We want to make sure that everyone has access to these new technologies to lower their electric bills, so they can use that extra funding to purchase food, gas and medication."
Pastor McCarroll hopes this donation will encourage others to act. "You cannot say you're serious about the health of your community if you're not directly investing in the people who need to be healthy in your community."
If you're interested in contributing to Home Uplift as an individual or an organization, please email energyrighthomes@tva.gov. If you or someone you know would like to apply to Home Uplift, visit EnergyRight.com/home-uplift.