Small Business Uplift helps the heart of Sheffield find its rhythm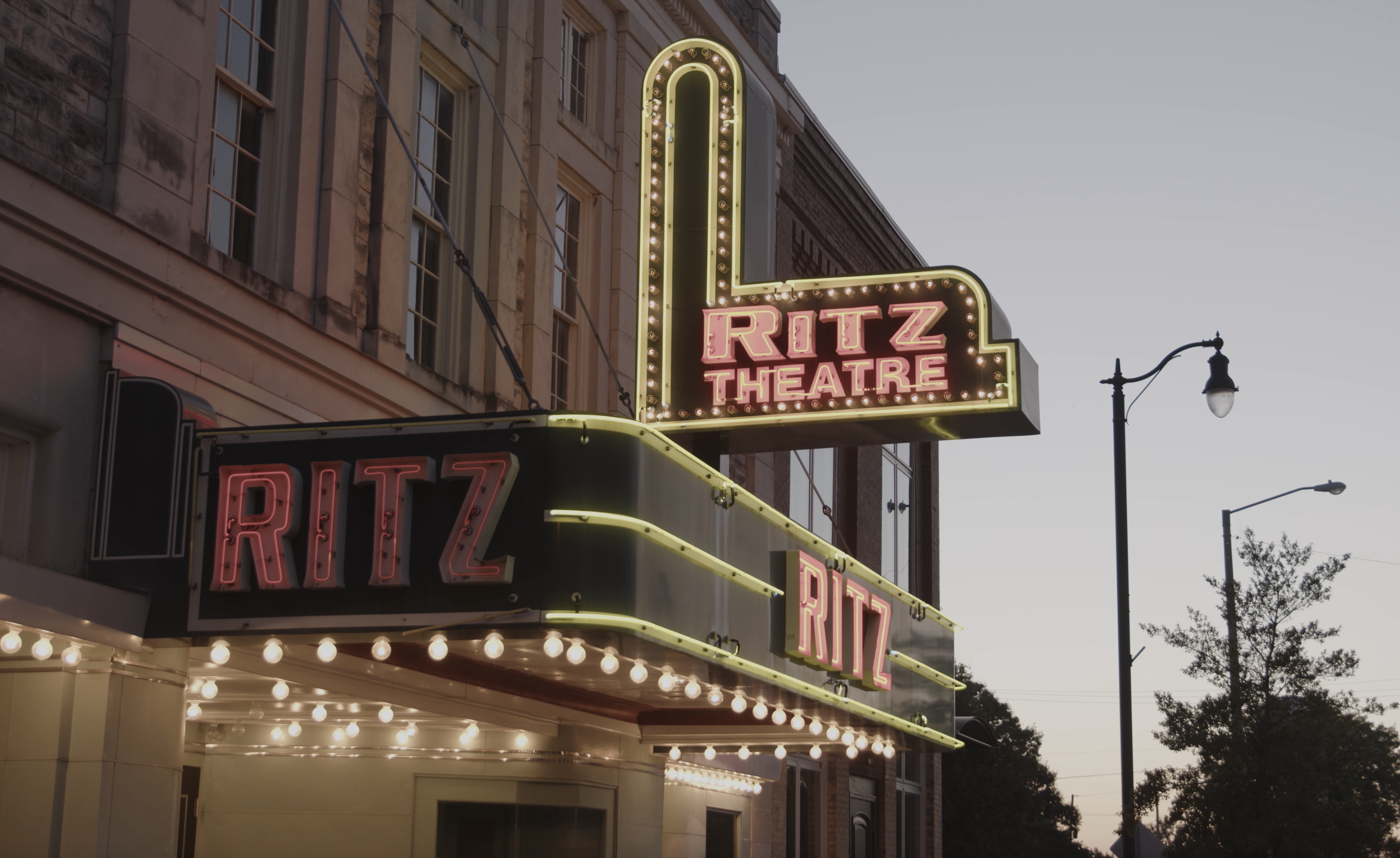 This blog was updated on August 9, 2023 to reflect the program's new name: Small Business Uplift.
In collaboration with local power companies and community partners, Small Business Uplift (formerly known as Community Centered Growth) from TVA EnergyRight® helps business owners with free energy-related upgrades and resources.
The downtown square in Sheffield, Alabama is an inviting place. The flower shop, Lola's, welcomes customers with a symphony of fragrances as owner Carl Casiday prepares a new arrangement. Red Clay Table's sidewalk sandwich board announces the daily specials. Regulars drop in and the waitress will ask after their family. Tourists breeze through for a quick bite before resuming their pilgrimage to one of the nearby music studios that recorded the sounds of Wilson Pickett, Aretha Franklin and Jason Isbell.
Sitting just a couple blocks outside the square is The Ritz Theatre, its vintage neon sign is glowing as it welcomes theatregoers, inviting them to take a seat in decades-old theatre chairs, surrounded by Art Deco walls with neoclassical borders. As the stage lights dim, the magic of live theatre, of live storytelling, will whisk them away.
"You're connecting with people at the heart level," says Christi Britten, Executive Director of The Ritz Theatre and the Tennessee Valley Art Association. "It is the center of empathy and compassion, a center of the humanities, a center of human expression. Without theatre, there is no drama."
Places like The Ritz are the reason TVA EnergyRight launched Small Business Uplift. "We're partnering with local power companies to focus on small businesses within underserved communities to help people make energy-saving upgrades that can sometimes be out of reach," says Carolyn Greer, EnergyRight senior program manager.
The Ritz Theatre came to life in 1928 as a silent movie house and thrived for decades, but competition nearly flatlined The Ritz. "A new movie house was built around the corner in the 1950s that had more amenities for film," recalls Mary Settle Cooney, the former Executive Director of the Tennessee Valley Art Association. "So, they closed this building [The Ritz], and it was not used for anything except a youth center for a short period of time. It sat dormant for over 25 years."
Cooney led the charge in the early 1980s to acquire The Ritz Theatre to support a growing children's theatre program funded by the newly created TN Valley Art Association.
"I grew up here, and I had never been to this theatre," says Cooney as she glances around The Ritz's performance hall that still has the Art Deco walls from its 1930s renovation. "I walked in here with some other board members one day, and my heart just stopped. It was in practically the shape it is in today. Structurally, it was sound as a dollar, and the acoustics were phenomenal."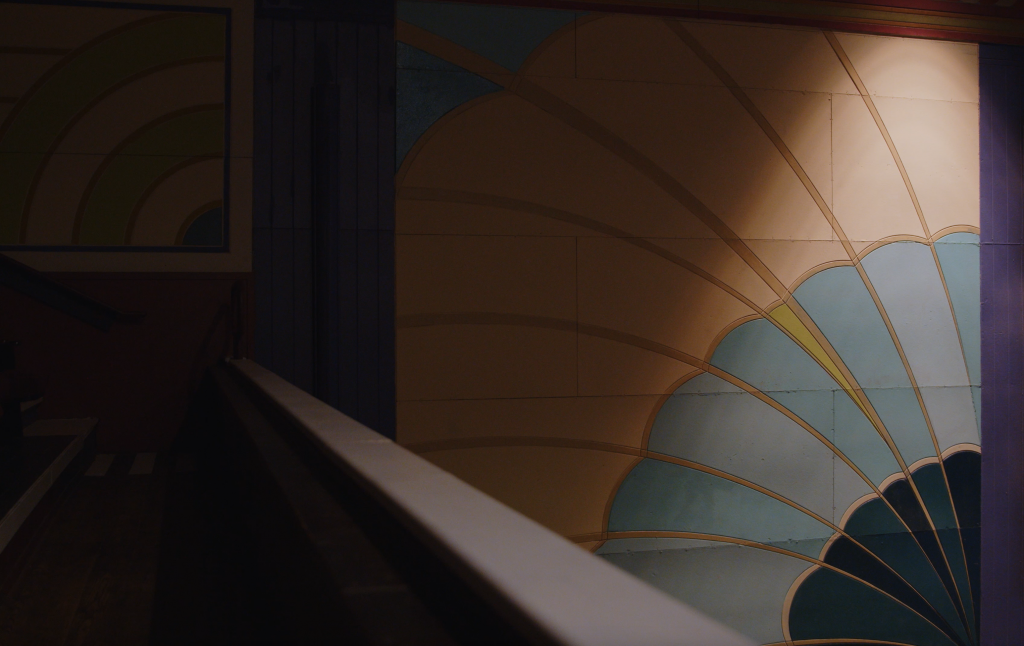 Cooney says some slight upgrades were needed, but a year after the purchase, new life was pumping through the aisles as The Ritz was reborn into a live theatre venue. "The Ritz has been carefully renovated to a period that was important to our community," says Cooney. "Audiences were seeing live theatre, and we gave our local actors and directors a chance to perform."
The Ritz relies not only on patrons to keep the center stage lights on, but also on corporate sponsors such as Sheffield Utilities.
"The education outreach program helps supplement what's happening in our schools," says Steve Hargrove, general manager of Sheffield Utilities. Cooney agrees, "We are an arts organization that helps people and kids find who they are. We expose them to things they ordinarily would not have the opportunity to participate in. It's a godsend."
Hargrove was born and raised in the area and watched the city and people in the community invest in downtown businesses in recent years. "A lot of our buildings in downtown Sheffield are older buildings that have been renovated. But many still have the same lighting system, and it's expensive. The air conditioner units are 25 years old."
In 2021, EnergyRight approached Hargrove and Sheffield city leaders with an opportunity to engage small businesses that often don't qualify for incentive dollars from other programs. Small Business Uplift invigorates these businesses with energy-efficient upgrades and access to energy resources. Greer says it was helpful to have community leaders guide the candidate selection process.
"As we began talking with Christi at The Ritz, we really, truly got a good understanding of what all they do and how they bring people together," says Greer. "They're pulling people into that community and giving them a reason to come downtown."
"The Ritz has been the heart of downtown development initiatives in the past," says Hargrove. "We knew that this type of financial support would free up money The Ritz has invested into its long-term plans."
"Immediately, I noticed the new LED lights were so warm, and it just really makes an intimate feeling. As soon as you walk in, it doesn't feel like a fluorescent light. So, it really cozies the place up," says Britten as she looks around the lobby. In addition to the lights, crews installed a new HVAC unit, a giant energy-efficient fan in the workshop and a new cooler for the concession area.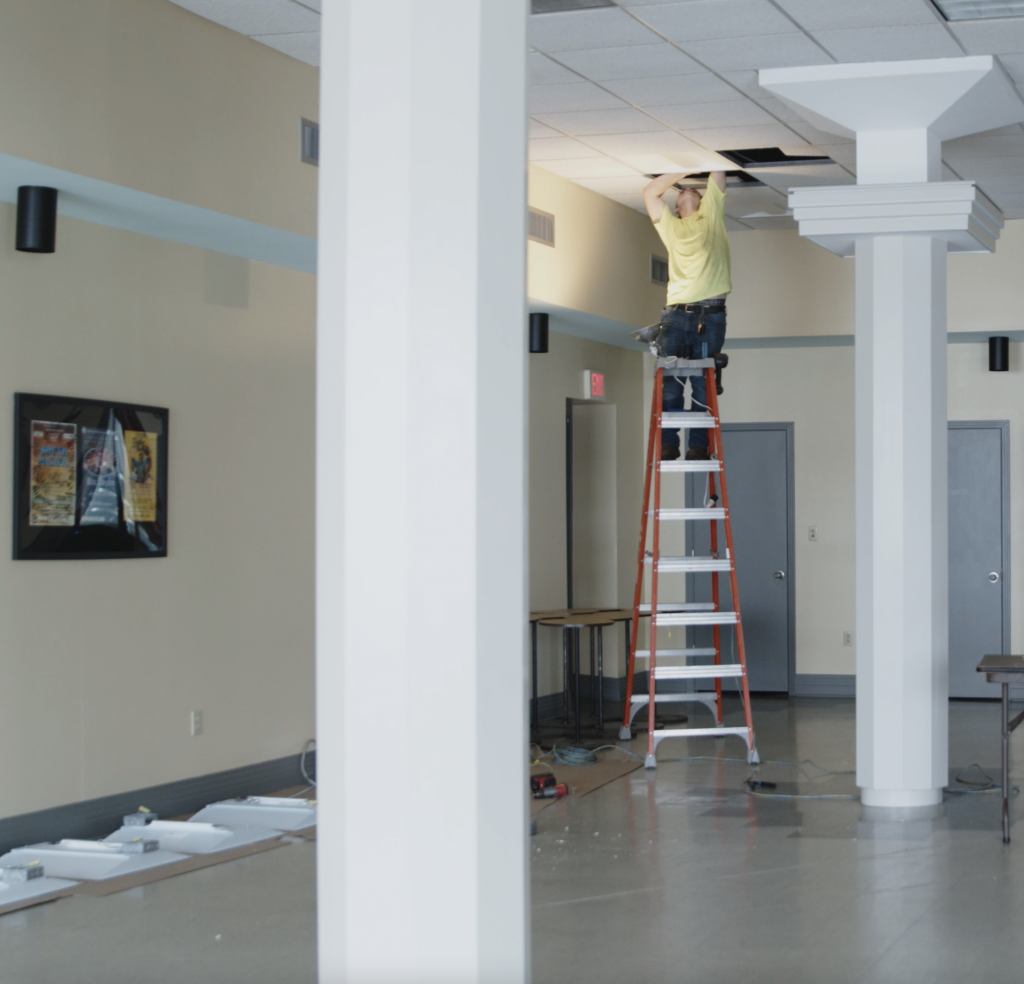 Britten says the master plan for The Ritz envisions the space to be a Community Arts Complex that integrates other buildings on the block. The TN Valley Art Association owns the dance studio across the street, a public green space and a bandstand. She sees these spaces full of many art disciplines.
"We now have the ability to create programs, make upgrades and create a space for educational outreach because we're saving on our energy bills," says Britten.
"It's truly rewarding to see the look on people's faces once they realize the magnitude of what Small Business Uplift can do for them. It's really a special thing to be a part of," says Greer.
For a time, it seemed like The Ritz Theatre was destined to fade into the backdrop, its heyday a distant memory. Now its future is as bright as the neon marquee on a clear, dark night. The heart of Sheffield is stronger than ever.