TVA EnergyRight now offering a virtual Home Energy Evaluation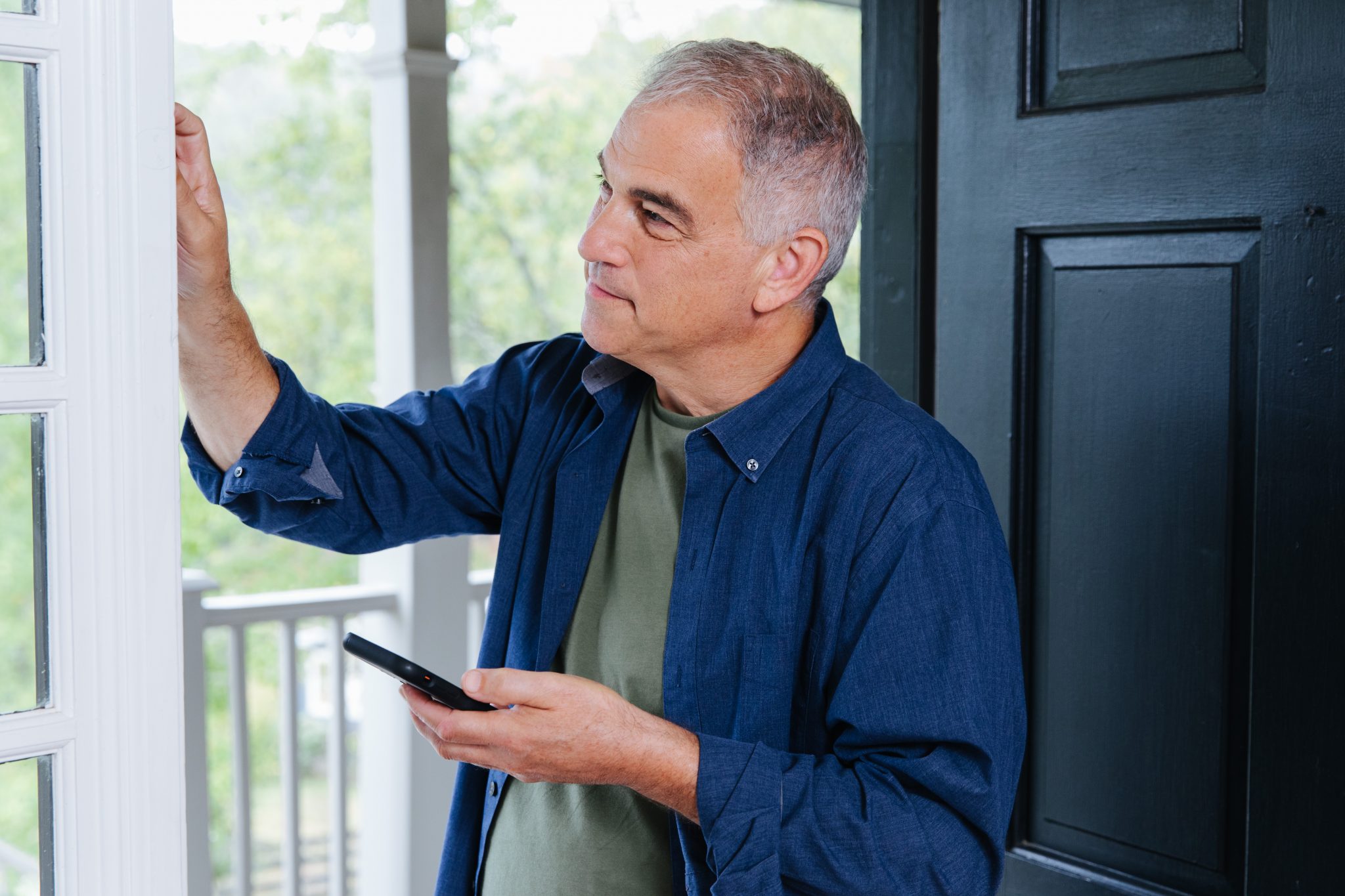 "So, what you want to do is look upward with the camera and just make sure it's completely sealed off," chimes a voice from a smartphone held in Bri Moran's hand.
The six months pregnant mom-to-be crouched down and looked up into the fireplace of her East Nashville home, pointing the phone's camera into the darkness. Her 103-year-old bungalow comes with charm, but also challenges with efficiently heating and cooling, as she's seeing first-hand.
With a slight laugh, she said, "Oh yeah, there's a bunch of crumpled newspapers up there – I guess someone attempted some homemade insulation?"
Kemp Tricou, a TVA EnergyRight Home Energy Advisor is tuned into the live video stream from his home office.
"That's not really a good sealer," he tells Moran. "When y'all get a chance, consider placing a chimney balloon up there to really seal off that space and keep humidity out of the home, keep your electric bill low and your comfort up."
Tricou has been offering energy-saving advice to homeowners in the Valley for nearly seven years and, until recently, it was always in-person. But as many cities issued stay at home orders in the wake of the COVID-19 pandemic and social distancing was highly encouraged by health officials, TVA EnergyRight and the local power companies they partner with paused the in-person Home Energy Evaluation.
Behind the scenes, EnergyRight was already working on a new offering for customers—a virtual Home Energy Evaluation, which incorporates live-streaming and interactive tools. In a matter of weeks, they made the innovative tool available to most households in the Valley.
How does it work?
To get started, register your home with TVA EnergyRight. If your home is already registered, sign-in to get started on your virtual Home Energy Evaluation.
The Home Energy Advisor will reach out before the appointment to review the process, expectations and safety guidelines. On the day of your virtual evaluation, you'll receive a text message with a link connecting you with your Home Energy Advisor without having to download any program software. Using a live stream, the Home Energy Advisor will guide you through your house to evaluate your home's efficiency.
"It was really easy," says Moran. "We looked at my HVAC unit, my thermostat, checked the weather stripping on my doors and windows and checked my appliances. He made it simple to find everything, because I wasn't sure where everything was."
"The virtual approach takes what was once a passive experience and makes it an interactive one," says Tricou. While in-person inspections are done while homeowners wait in their living rooms, virtual inspections take them along the journey. "It's a deeper level of engagement, and we get them excited about saving energy in their home and we can see what they're really interested in learning."
Users can pause the video or mute to safely move around the house, and the Home Energy Advisor has interactive tools to help draw a homeowner's attention to certain areas to take virtual pictures. Following the virtual evaluation, the advisor prepares an efficiency score, arming homeowners with a personalized report of their home's energy use—so they know exactly how to start reducing their energy use and costs. Through TVA's QCN, homeowners can then connect to a pro vetted and trained by TVA and their local power company and rated by other homeowners.
As the virtual Home Energy Evaluation becomes available to homeowners all across the Tennessee Valley, participants will be able to choose whether they'd prefer their evaluation be held in-person or through their smartphone moving forward. Either way, TVA Energy Advisors are ready to help homeowners get a handle on how their home uses energy in a new, safe, and convenient way.