Welcome to TVA EnergyRight's Winter LPC Marketing Forum!
Thursday, December 8, 2022  
All Sessions Will Be Virtual
SESSION I: Consumers, They Are A Changin': Understanding the Shifting Consumer Landscape in the Valley and How LPCs Can Get Ahead of the Curve
Time: 8:30 – 9:30 a.m. CT
Speaker: Randy Ellison, Targoz Market Research
Session Description: Using the results of our latest tracking survey of consumers within TVA's service area, Market Research Expert Randy Ellison will provide an overview of consumer perceptions about their local power company, TVA and Public Power as well as insights into how local power companies can shape their messages and the channels that will most effectively reach their customers.
Learning Objectives:
The session will help you learn more about the following:
What residential customers want and expect from their power providers
How earned and paid media impact consumer perceptions of public power, TVA, and local power companies
How TVA improves brand perceptions of local power companies
What energy-related brands are consumers aware of in the valley, what do they remember from those brand messages, and how our programs compare
What media channels are most influential among residential consumers, and what actions do consumers take after encountering media from TVA and local power companies
Speaker Info:
Randy Ellison, president of Targoz Market Research, is a public opinion and market research consultant. For more than 15 years, he's advised clients on consumer attitudes, product development opportunities, communications, and brand strategies.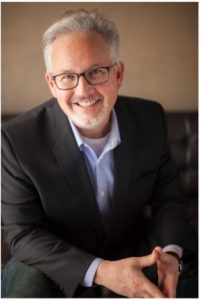 ---
SESSION II: Effective Paid Media On a Shoestring Budget
Time: 9:45 – 10:45 a.m. CT
Speakers: Rich Melin, Watauga Group
Session Description:
Paid Advertising, also known as Paid Media, may feel intimidating but it doesn't have to be! In this session, we'll discuss how local power companies can effectively and efficiently reach your audience without blowing your budgets. Learn how to make paid media more effective, including tips and tricks for low-cost tactics to help drive your message and engage your audience.
Learning Objectives:
The session will help you learn more about the following:
Finding the right channels for your audience
Placing an ad
How paid media can be low cost and generate a healthy ROI
The basics of paid Facebook and Google Adwords
Campaign management for Facebook, Google and Instagram
Speaker Info: 
Rich is a media unicorn having worked on the client and agency side managing traditional, digital and social platforms. With 30+ years in the industry, he has extensive category experience working on travel, retail, healthcare, government as well as public utilities accounts. Most importantly, he understands that success is the result of performance meeting or exceeding client expectations.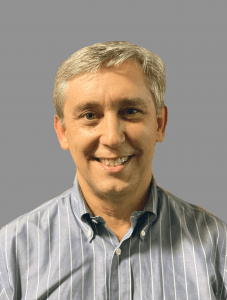 ---
SESSION III: Launching a Social Media Platform
Time: 11:00-12:00p.m. CT
Speakers: Courtney Chauvenne, redpepper
Session Description: Ready to start a social media channel for your local power company but not sure where to begin? This is the session for you! Join social media expert, Courtney Chauvenne, as she walks us through the functional steps and best practices for setting up and growing a successful social media business account.
Learning Objectives:
The session will help you learn more about the following:
 Finding the social platform(s) that your customers use

Setting up a company page for Facebook

Setting up a company Instagram profile

How often to post for maximum effectiveness

Campaign management for Facebook and Instagram
Speaker Info:
Courtney Chauvenne is a Social Content Strategist at redpepper in Nashville, TN.  When something is the latest and greatest—whether it's a bluetooth-enabled kettle or a social platform update—Courtney is the first to know (like, immediately). That's what makes her the latest and greatest at what she does. Never missing a beat, Courtney expertly advises her clients on when, where, and how they can best execute across social platforms. And she makes a mean pot of tea while doing it.
Courtney has built and implemented social strategies for a roster of clients—TVA, Stein Mart, O'Charleys, Hulu, Dr. Martens, Lagunitas, Converse, and Hard Rock Hotel just to name a few. With an ear for social listening, she refines brands' digital voices while ensuring they reach their target audiences on the right platforms, in the right way.