Open the door (and windows) to energy savings.
Did you know you could save up to 15% on your household energy bill by upgrading your old windows and doors to ENERGY STAR® qualified replacements?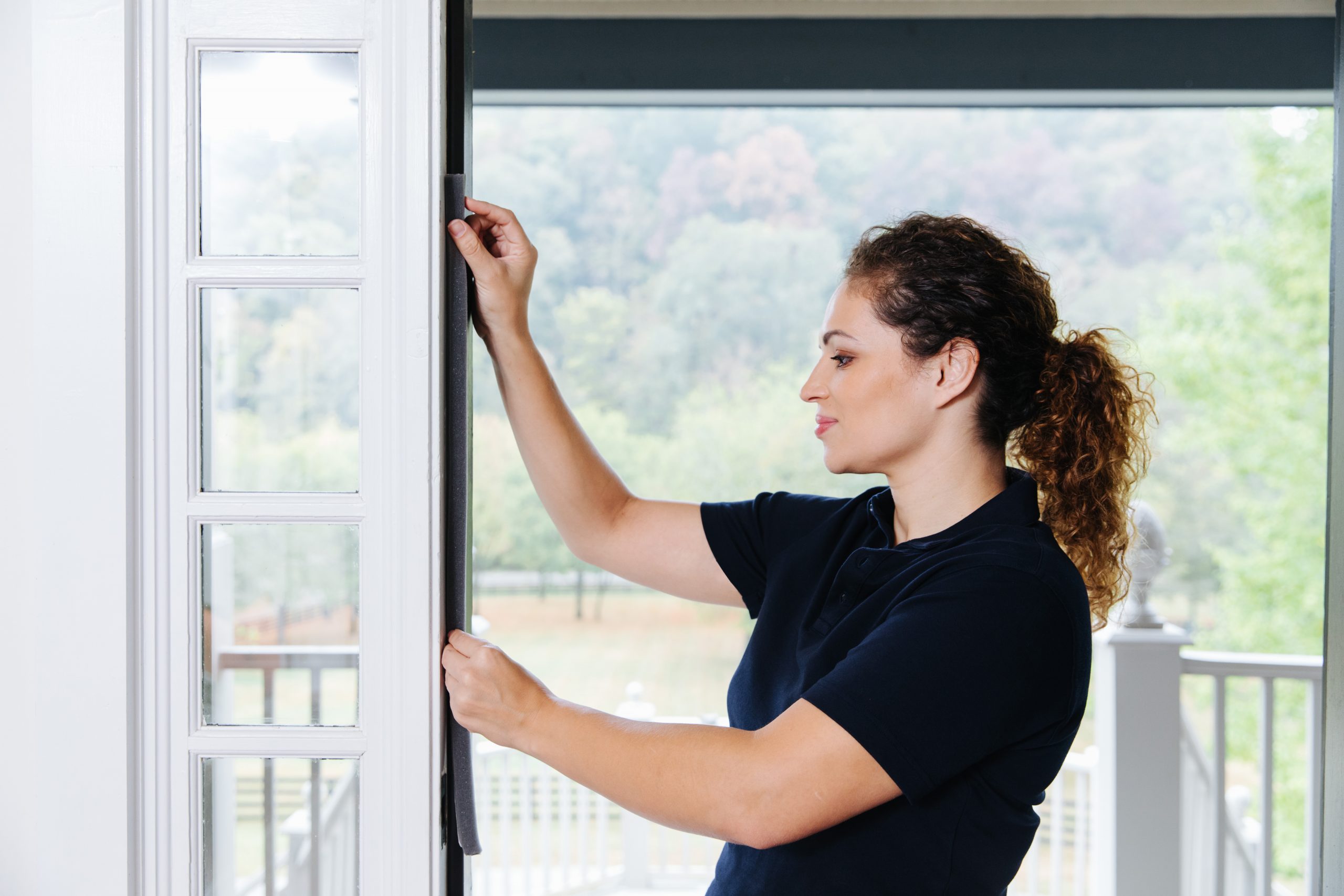 Why upgrading doors and windows is important
Your home's doors and windows have a big job. Not only do they help keep the elements out — heat in the summer and cooler temps in the winter—but they also block out irritating pollutants that might otherwise negatively affect your home's air quality. So if it's been a while since you checked out your doors and windows, now is a great time to see if they're in need of an upgrade.
Benefits of upgrading doors and windows
Save energy and money.

Energy efficient doors and windows help maintain consistent temperatures inside your home so your HVAC system doesn't have to work overtime. When you use less energy, you lower your energy bills and reduce your home's impact on the environment.

Stay comfortable.

With upgraded windows and doors, you don't have to worry about being too hot or too cold anymore.

Improve indoor air quality.

Windows and doors that no longer close properly or leave gaps around the edges mean an opportunity for the outside to come in, including allergens and pollutants. Breathe easier by upgrading to ENERGY STAR certified models.

Protect possessions. Reduce the effect of UV sun damage to your floors, furniture, drapes and more with low-emissivity coatings on doors and windows.
Know before you buy
Look for windows and doors with the ENERGY STAR logo.

Aim for double-pane windows to maximize energy efficiency. If a lower-cost alternative is needed, think about adding storm windows over your single-pane windows.

Look for windows with low U-factor and Solar Heat Gain Coefficient (SHGC) ratings. The lower the U-factor, the greater the insulating value of the window. A lower SHGC means less solar heat can pass through the glass.
TVA-vetted quality contractors
Finding a trustworthy contractor to handle your next energy-saving home upgrade can be stressful. That's why we created the Quality Contractor Network (QCN). Hire with confidence when you select a TVA-vetted QCN contractor—trained, licensed and insured to upgrade your doors and windows the right way.
Click here for more detailed information on windows and doors.