Insulate exterior walls to lock in energy savings.
Insufficient insulation and air leakage are some of the biggest contributors to a home's overall energy waste. So don't stop at insulating floors and ceilings — make sure exterior walls get the insulation they need, too.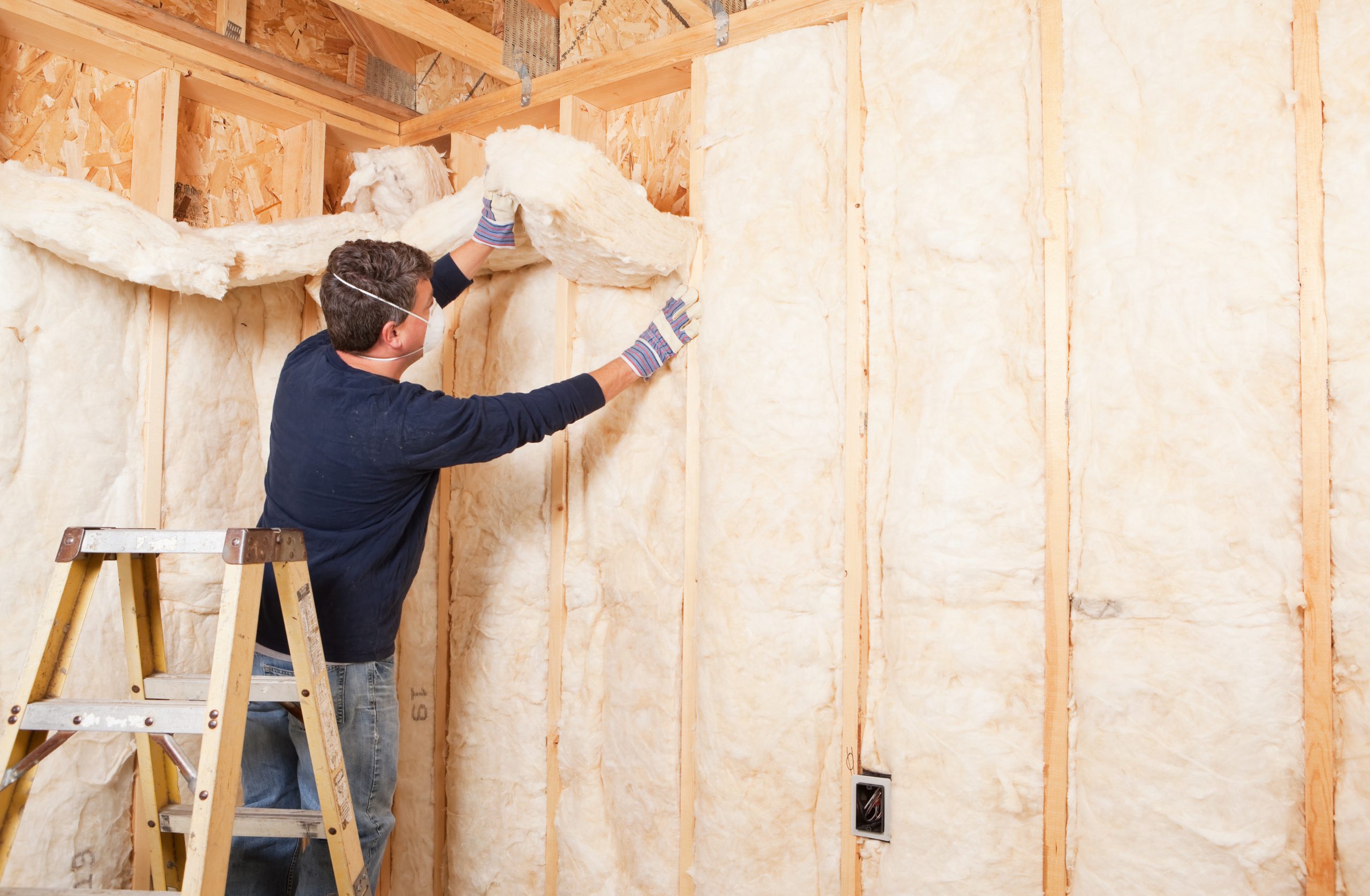 Why wall insulation is important
Heat naturally flows from warmer to cooler spaces. So, in the winter, heat moves through your home's exterior walls to the outdoors, and in the summer, from the outdoors in. By installing insulation in your exterior walls, your HVAC system won't have to work overtime and your home will be more comfortable.
Why air sealing is important
Your insulation works best when air is not moving through or around it. That's why you want to air seal exterior walls before installing insulation. Air leaks (like those you might find around spaces for electrical wiring and outlets) and wall gaps allow warm air in and out of your home. Not only will this increase your heating and cooling costs, but these air leaks can also introduce water vapor into your walls, which could cause condensation and damage. Learn more about air sealing here.
Choosing the right insulation
There's no one-size-fits-all answer to which type of insulation you should use. Your answer depends on:
The size and number of walls.

How accessible the space being insulated is.

How much space is available for insulation.

Availability and price of insulation.

The R-value.
Talk to a trustworthy contractor—one vetted by TVA EnergyRight and your local power company—to find out what your home needs.
What's an R-value?
The R-value measures insulation's thermal resistance. (Remember, insulation is meant to stop your heat from leaking out the walls in the winter and block heat from coming into the house in the summer.) So, the higher the R-value, the better the insulation. We recommend exterior walls should be insulated to at least R-13.
Hire a TVA-vetted contractor for your insulation installation
Insulation, air sealing, R-values—it can all get a little overwhelming. But finding a trustworthy contractor to handle your next energy-saving home upgrade doesn't have to be. That's why we created the Quality Contractor Network (QCN). Hire with confidence when you select a TVA-vetted QCN contractor—trained, licensed and insured to upgrade your exterior wall insulation the right way.
Click here for more detailed information on wall insulation.