Be cool: Upgrade your refrigerator.
Just because your refrigerator is still up and running doesn't mean it's running efficiently. A 10-year-old fridge uses twice the energy of an ENERGY STAR® certified model.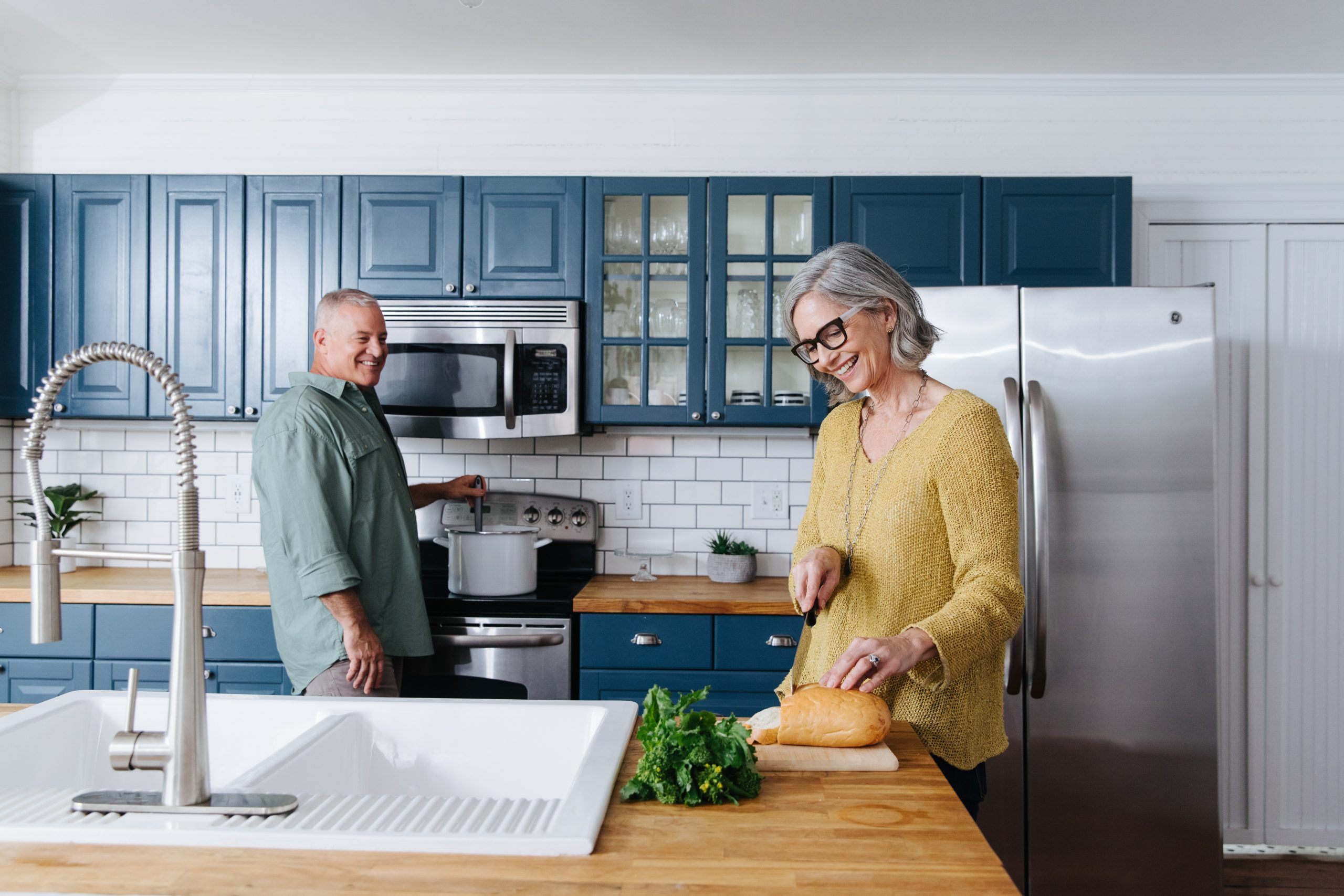 Why upgrading your refrigerator is important
It's never been cooler to switch to an ENERGY STAR® certified refrigerator. Not only will upgrading your refrigerator lower your overall energy use, but it can also save you $200-$1,100 on electricity costs over the refrigerator's lifetime.
Know before you buy
Look for refrigerator models with the ENERGY STAR logo.

Use the yellow EnergyGuide label to review estimated annual operating costs and to compare models.

Aim for a top-mounted freezer. It'll use 10%-25% less energy than side-by-side models or bottom-mounted freezers.

Select a refrigerator model with an energy efficient size, typically 16-20 cubic feet.

Save an additional 14%-20% energy by going without an automatic ice maker or a through-the-door ice dispenser.
Tips to keep your refrigerator more energy efficient
Set your refrigerator's temperature between 35-38F and your freezer between 0-5F.

Put your refrigerator in a cool location away from heat sources like an oven, furnace register or direct sunlight.

Leave a few inches of space behind your refrigerator so air can circulate.

Make sure the seals around each refrigerator door are airtight.

Shut the refrigerator and freezer doors all the way.

Retain cold air better by keeping your refrigerator stocked.
Find the right refrigerator for your home
Feeling overwhelmed by all the options? Cool your jets and head to the EnergyRight Marketplace to find your next refrigerator. Search by type, brand, model, price and more. Read reviews and track price drops. Plus, each model comes with an Enervee Score that rates its energy efficiency so that you know you're getting the right refrigerator for your budget and energy-saving goals.
Click here for more detailed information on refrigerators.