Simple tricks to keep your appliance energy usage in check.
Responsible for about 21% of a typical home's energy usage, appliances consume more energy than you think. Keep energy costs down by keeping these helpful tips in mind.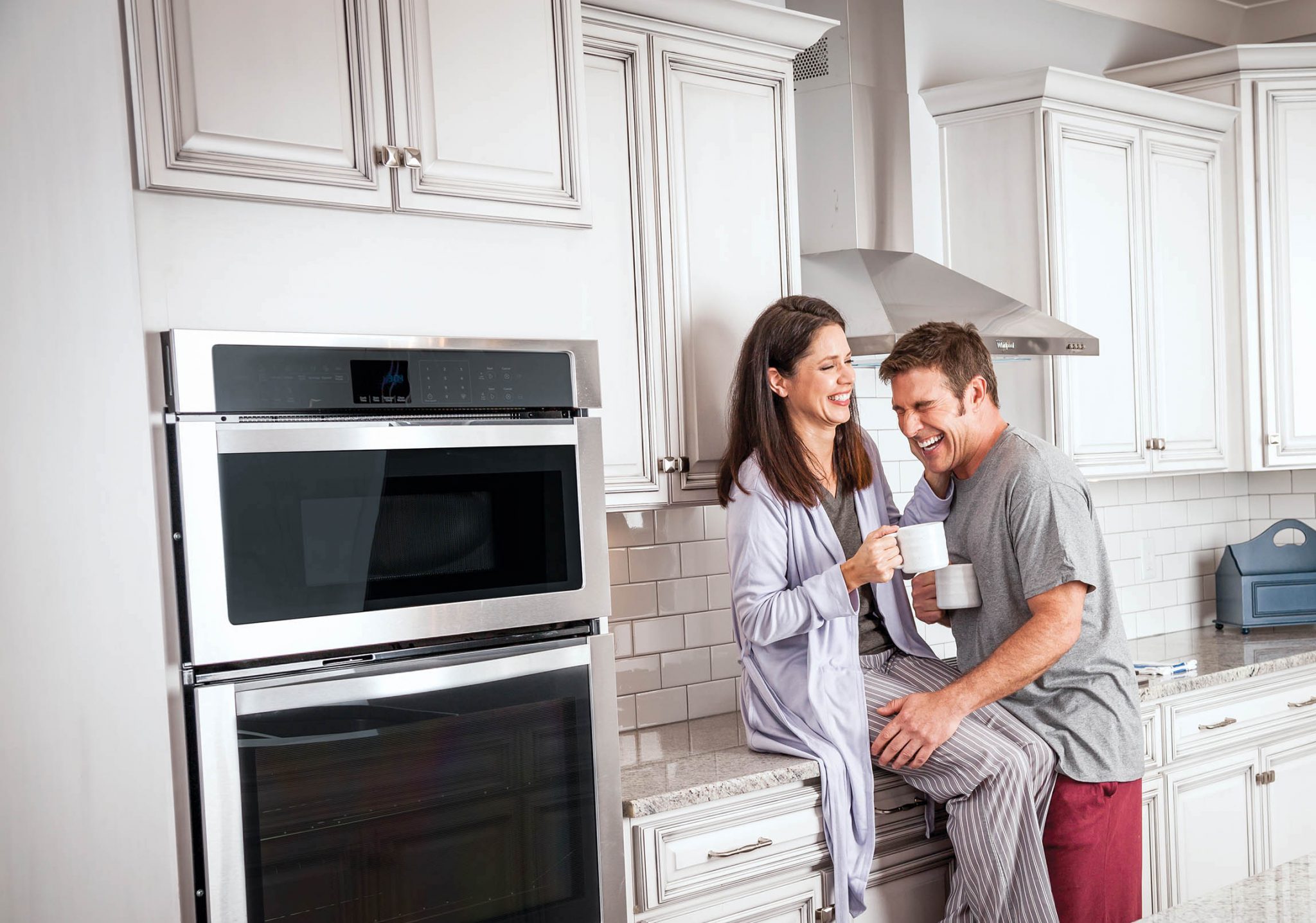 When it comes to your refrigerator:
Set your refrigerator between 35° and 38°F and your freezer between 0° and 5°F. Position your refrigerator in a cool location away from heat sources and make leave a few inches of open space behind the refrigerator for air to circulate.
Always go for an ENERGY STAR model, and if you choose one with a top-mounted freezer and no ice maker, it will help cut energy usage by 10-25%.
Click here for more information about refrigerators.
When it comes to your clothes washer:
Opt for a front-loading washer, which uses nearly 40% less water and 50% less energy than top-loading machines. You can cut energy use by 50% just by changing the wash cycle from hot to warm. (Switch to the cold water setting to save even more.)
Make sure it's ENERGY STAR certified—these models remove more water in the spin cycle, which means you don't need to run the dryer nearly as much.
When it comes to your dishwasher:
To avoid wasting water, only run your dishwasher when it's full and try using the air-dry feature instead of the heated dry function.
Make sure it's ENERGY STAR certified. These models wash dishes more effectively and efficiently, saving water and energy with each cycle.
When it comes to your television:
Reduce the brightness function on your TV. This small change can lower your energy usage by 18% to 30%.
As always, opt for an ENERGY STAR certified television, which uses about 20% less energy than standard models.
When it comes to your computer:
Depending on usage, ENERGY STAR certified computers use about 30% to 65% less energy than standard computers. To save even more energy, enable the ENERGY STAR power management features on your computer.
Good to know: tips for saving energy around the house.
Make sure it's ENERGY STAR. From pool pumps to cable or satellite TV set-up boxes to electronics, choosing ENERGY STAR cuts energy usage and can save you a lot of money in the long run.
Power strips. Plug your electronics into a power strip with an on and off switch, which makes it easy to turn off all electronics when not in use.
Did you know 5% of your average electricity bill consists of "turned off" electronics that continue to use energy when plugged in? Unplug devices as soon as they're done charging.
Click here for more information about appliances and electronics.