Our energy experts are here to help.
Our EnergyRight representatives are trusted experts in the field of wise energy use who can help you set and reach the energy goals that will help your business thrive. Ask about EnergyRight programs, learn about incentives available to you and more. Use the map below to find the customer service rep for your region.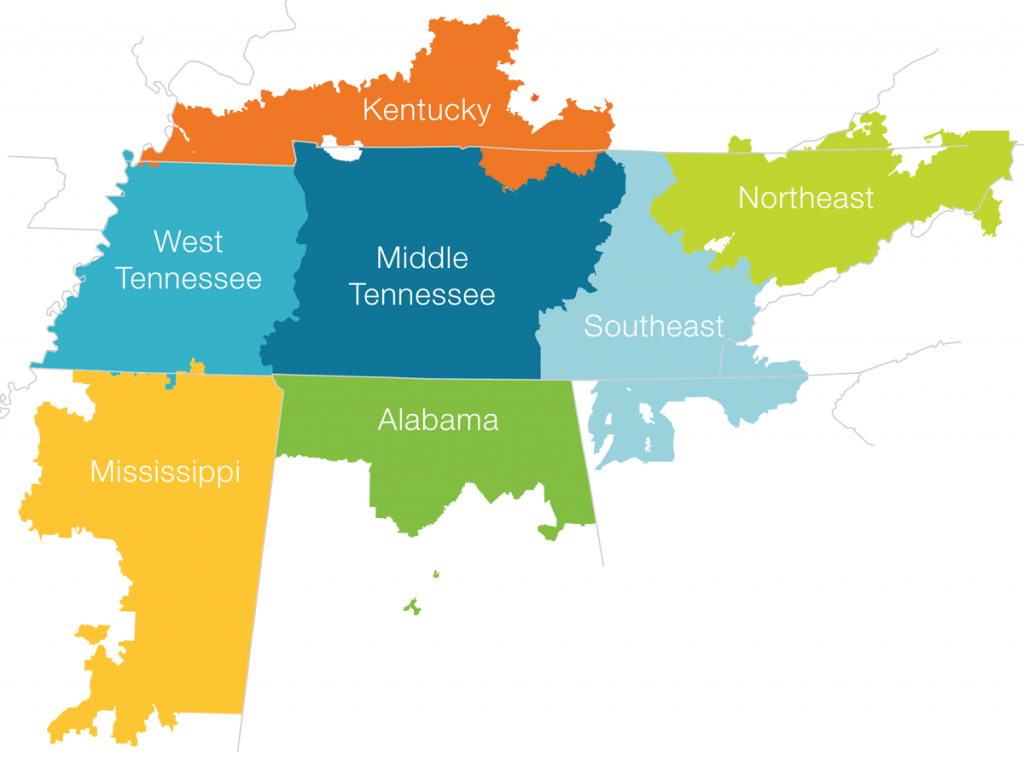 Get connected with a contractor from our Preferred Partners Network who can help your business grow with energy efficient upgrades.
For general customer service questions call (866) 233-0450. If your business is a national account with sites in multiple states or regions across the Valley, please contact EnergyRight National Accounts Coordinator Ashley Dickens for your energy needs at aedickens@tva.gov or (615) 232-6623.